New research from the Women's Sport Trust reveals a big jump in viewership for women's sport last year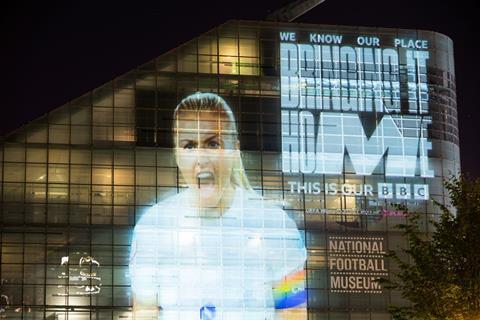 The average viewing time per person for women's sport on TV in the UK increased year-on-year by 131% last year, according to new research by the Women's Sport Trust and Futures Sport & Entertainment.
The research showed the average viewer watched 8 hours 44 minutes of women's sport in 2022, compared to 3 hours 47 minutes in 2021.
37.6 million watched domestic women's sport in 2022, beating the previous high of 32.9m in 2021, with the Women's Super League alone picking up 16m unique viewers during 2022.
21.7 million TV viewers (46% of whom were female) watched women's sport for two hours or more, in comparison to 7.6 million in 2021, while the numbers were also up on 2019's 20.2 million viewers when viewing figures were transformed by the FIFA Women's World Cup.
13% of sports coverage hours across key sports channels (BBC1, BBC2, Sky Sports Main Event, C4 and ITV) was for women's sport in 2022, accounting for 15% of viewing hours, compared to 10% in 2021.
However, the number of unique viewers watching three minutes or more on TV was down in 2022 compared to 2019 (40.1 million in 2022 vs 41.7 million in 2019).
The Women's Sport Trust believe this was mainly due to the volume of matches played, and televised on linear TV, for the FIFA Women's World Cup in 2019 in comparison to the Women's Euros in 2022 (52 matches played and 31 televised for WWC vs 31 matches played and 29 televised for the Euros).
There was also a unique audience coming to women's sport in 2022, who weren't watching any men's sport.
8.4 million watched live WSL football in 2022, but did not see any live Premier League football, with 6.8 million watching both. This compares to 5.1 million only watching the WSL in 2021
1.8 million watched the Women's Euros but didn't watch the men's FIFA World Cup
1.5 million only watched the Women's Hundred, while 4.8 million consumed both the men's and women's formats
1.3 million only watched women's matches at the Rugby League World Cup, but didn't see any men's matches
New audiences that had been attracted to women's sport in 2021 also came back for more – 89% of new viewers to women's sport from free-to-air coverage in 2021 went on to watch more women's sport in 2022. In addition, 53% of people who watched the Women's Euros, who were new to women's sport, went on to watch more women's sport post tournament.
Despite the progress that has been made in visibility, women's sport still accounts for less than a seventh of sports coverage hours on key UK TV channels, while the proportion of coverage devoted to women's sport by TV sports news and the print media was even lower in 2022.
Tammy Parlour, the Women's Sport Trust co-founder and CEO, said: "While previously the focus has been on ensuring that women's sport is visible in broadcast, which remains really important, to ensure the commercial sustainability of women's sport we need to maintain and grow the time that fans are spending consuming women's sport content.
"To see time spent with women's sport increasing by 131% year-on-year, and 21.7 million TV viewers watching more than two hours of women's sport in 2022, comparted to 7.6 million in 2021, is testament to our belief that if you make women's sport visible, then viewership will follow. The fact that women's sport accounts for 15% of total sports viewing hours on key channels, compared to 10% in 2021, despite only being 13% of coverage hours, illustrates this demand.
"What is also interesting is that there is a unique audience coming for women's sport, with 1.8 million viewers watching the Women's Euros, but not seeing any FIFA Men's World Cup action in Qatar.
"A big focus for the industry in 2023 should be how to continue to build visibility across all platforms, not just TV, as this will help build connection and habit with women's sport, which in time can then be commercialised."