Channel 4 launches a tech comedy-drama, while BBC2 airs a controversial royal one-off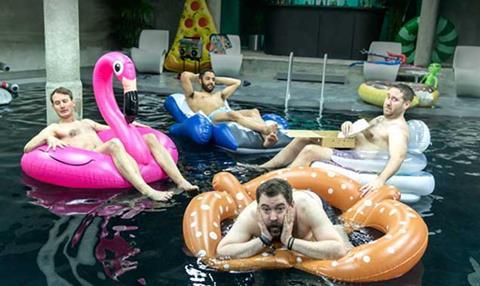 Veep and Fresh Meat writer Jon Brown has turned his attention to the tech scene for his latest comedy-drama.
Based on Keshet's 2007 series Israeli Mesudarim, Loaded centres on four games developers who find that becoming overnight millionaires is not without its problems. Keshet and Hillbilly Films partner on the series.
Click to hear from Howard Burch, creative director for scripted at Keshet UK and Polly Leys, joint managing director of Hillbilly Films and Television on Broadcast's Talking TV podcast.
Controversial Drama Republic one-off based on the play staged by Doctor Foster writer Mike Bartlett at London's Almeida Theatre in 2015.
The royal drama imagines the death of the Queen and her son the Prince of Wales taking power.
Adapted by Bartlett, the late Tim Pigott-Smith plays the role of Charles, while Prince Williams as Oliver Chris (Bluestone 42) and Charlotte Riley (Peaky Blinders) playing the Duchess of Cambridge.
Long Lost Family: What Happened Next (ITV)
9 May 9pm
Wall to Wall's series has reunited over 200 people with estranged family members over six series. The three-part spinoff follows presenters Davina McCall and Nicky Campbell as they revisit eight of the most compelling stories.