C4 kicks off a youth-skewing drama and ITV meets Lord Lucan's wife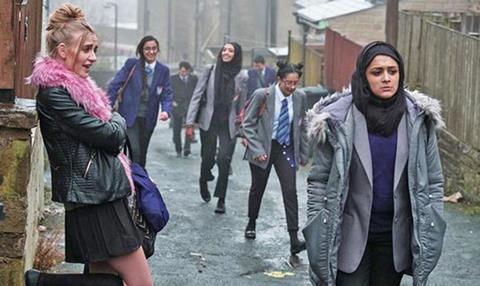 Originally conceived as a long-running soap, The Forge's youth-skewing drama is set to air in an 8pm slot as a six-part series. The show, produced by National Treasure indie The Forge, is to focus on the fallout following the merge of two local schools in a Yorkshire mill town. Created by Ayub Khan Din (East is East), Kevin Erlis (Shameless) and Malcolm Campbell (Shameless, What Richard Did), Ackley Bridge stars former EastEnders actors Jo Joyner and Paul Nicholls.
Maverick has signed up Michel Roux Jr as it expands beyond its health and lifestyle roots. Described by chief executive Simon Knight as a "glossy" format – an array of experts will blind taste test products from a revolving conveyor belt before deciding which is best.
Brook Lapping has convinced the wife of the Earl, who disappeared in 1974 in mysterious circumstances to reveal details of their marriage. The hour-long special will be hoping to tap into the level of interest which helped the broadcaster's two-part dramatisation grip 4.7m viewers in December 2013. The film will be competing head-to-head with BBC2 doc Bill Cosby: Fall of an American Icon.