Profile of five National League managers is produced and directed by Edinburgh TV Festival 'Ones to Watch' talent Ben Lowe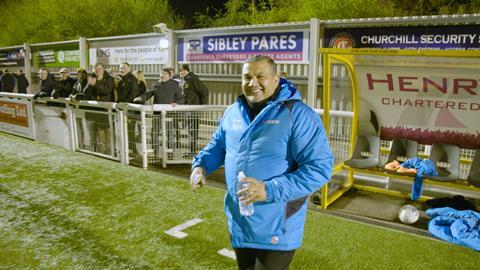 BT Sport is to air the latest in its line of sports documentaries this evening, The Gaffer.
The feature-length doc, about five National League football managers, was developed/pitched, produced, cast, directed, filmed and edited by Ben Lowe, an independent documentary maker who was selected as one of the Edinburgh TV Festival's talent programme Ones to Watch in 2017.
It will premiere under the BT Sport Films brand following tonight's Super Cup Final between Liverpool and Chelsea, joining a growing slate of orginal sports docs at the broadcaster which includes acclaimed films State of Play, Two Tribes and Too Good to Go Down.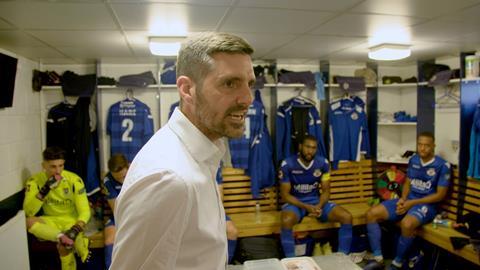 The film is an access-all-areas doc with five National League football managers, showing their lives in and out of the dugout. It stars Harrogate Town's Simon Weaver, whose father is the owner and chairman; Bromley-born Neil Smith managing his hometown club; lower league legend John Still (a gaffer for more than 40 years) and his mentee Hakan Hayrettin at Maidstone United; Eastleigh's Ben Strevens in his first-ever season as a manager; and Middlesbrough playing hero Craig Hignett in his second spell in charge of Hartlepool United.
From the training ground to their homes to half-time team talks, it also looks at how the managers switch-off from one of football's most intense, relentless, unforgiving jobs.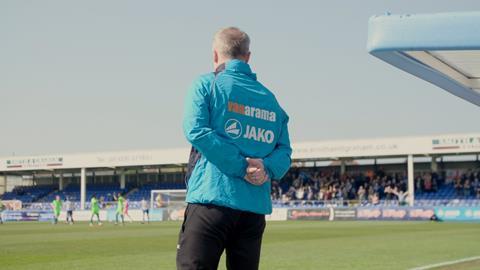 Lowe says that he secured the commission after reading a feature on BT Sport Films in Broadcast, which prompted him to reach out to BT Sport COO Jamie Hindhaugh to introduce himself and say he hoped to make a documentary for BT Sport in the future
Hindhaugh replied and invited him in for a chat with him, director of programming Barry Andrews and BT Sport Films executive producer Sally Brown.
"I pitched The Gaffer as a returnable format and together we developed it further – ultimately we decided to feature five managers from the same division."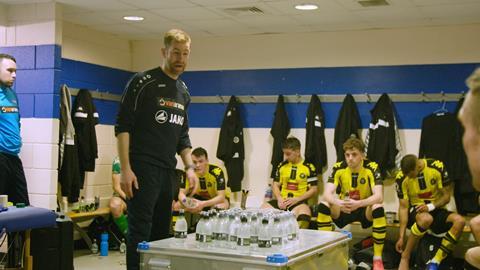 The production filmed on three consecutive days with each gaffer, building to a significant fixture in their 18/19 season.
The film was shot on Lowe's Sony FS7 alongside David Corfield on his F55, with David's business partner Damian Bradshaw on the very first shoot in Harrogate. The sound was recorded by Chris Gomersall (except for Harrogate's match away at Chesterfield, which was handled by Paul Cameron). Audio was crucially important to The Gaffer's format, with managers wearing a radio mic at all times. Lowe edited the majority of the documentary in June and July.
Lowe has been a freelance documentary maker in television since 2015 when he left his job producing MTV News bulletins to focus on docs. His previous documentary work includes the iPlayer shows The World's Most Extreme Festivals and My World Cup Sticker Mission, It's On The Line for BBC Sport (first five episodes), Football's Scariest Mascot for Soccer AM/Sky Sports and three rockumentaries for Radio 1 – Wolf Alice, Slaves and Catfish and the Bottlemen.