Having established a base for international broadcasters, media hubs are moving on to the next phase: embedding industries from the wider digital economy, writes Adrian Pennington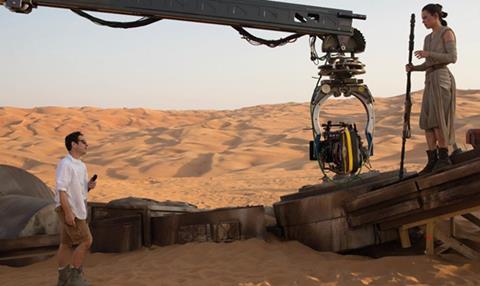 From Columbia to Kazakhstan, around 100 countries and cities have established media hubs to boost their economies, although only around 40 are considered significant on a global scale.
Even with super-fast global broadband connections, media organisations still find a strategic need to be grouped together.
"The media business is driven by people mixing with people," says Danny Meaney, co-founder of New Media Partners, which has consulted for such developments in Abu Dhabi, Helsinki, Glasgow, Brisbane, Singapore and Salford.
"There is all sorts of evidence that innovation isn't born in isolation. The ability for groups of like-minded people working at different stages of development to feed off each other is absolutely core to the media hub concept."
Most hubs follow the same pattern, which is to land anchor tenants – as the BBC has done at MediaCityUK in Salford – as magnets to attract smaller suppliers, perhaps with an incubator programme to aid start-ups. Residential, retail and public spaces are also planned in.
"These are big themed business park developments where the most successful develop infrastructure across the media supply chain," says Meaney.
"It's no good just bunching broadcasters on a brownfield site. You need an organising team that understands economic development and the language of this industry, and a plan that includes living and working spaces, and other event-based activities to keep the place constantly animated."
COLOGNE
While Berlin's Babelsberg Film Studio receives the most international attention, Cologne is Germany's TV powerhouse.
Home to six television stations, including RTL and public broadcaster WDR, it also boasts nine radio stations and is a major hub for computer games, through Electronic Arts and Ubisoft. The city's MMC Studio operates 19 sound stages and hosts local versions of The X Factor and Got Talent.
The dedicated MediaPark includes the EMI Music HQ, but Cologne's national media dominance is a product of a regional development policy begun 30 years ago, when the state of North Rhine-Westphalia (NRW) addressed the demise of the local coal and steel industry.
Media and creative industries employ 425,000 people and bring in annual sales of ¤126bn (£108bn), according to the authority. More than 40% of Germany's mobile communication companies are headquartered in NRW, as are 15 of the top 20 TV producers, including ITV Studios, Endemol Shine and Talpa.
"We have 3,000 media-related student places in higher education, which helps to grow the media economy," says Ulrich Soénius, deputy general manager and head of location policy at Cologne Chamber of Commerce and Industry (CCI Cologne).
"As part of our vision,we need wider and faster broadband in the region to encourage more digital start-ups."
SALFORD
Eleven years after it was first proposed, MediaCityUK is set to double in size over the next decade after ambitious plans were greenlit by Salford Council.
Up to 10 new buildings are envisaged by site owners Peel Land and Property and Legal and General Capital, with a development value of more than £1bn.
The 2.3 million sq ft expansion boasts 540,000 sq ft of offices, 1,800 apartments, retail and leisure buildings, with public spaces and a pedestrian promenade. This development complements the existing creative and digital hub, which houses 250 businesses, including the BBC, ITV,
Dock 10, Ericsson and SIS. "While we began as a broadcaster environment centred on content production, the huge digital infrastructure allows other sectors to join us," says MediaCityUK managing director Stephen Wild, citing e-commerce, gaming, VR and e-health.
"This is a city, not a business park. The focus is on people living, working and visiting here."
There is no additional studio space in the next phase, but that doesn't preclude any media organisation from setting up shop at MediaCityUK, Wild says.
"The growth of talent is absolutely critical and arguably more important than any building facility," says Wild. "Salford University has located its digital, TV and radio studio campus on site as part of Manchester's wider 100,000 student pool. It hosts courses not only for journalism and media but a whole range of subjects like graphic design.
"It's a long-term vision for MediaCityUK that recognises that digital infrastructure underpins the future of many industries."
SEOUL
Digital Media City (DMC) is a regeneration project started in 2000 on a wastedisposal site on the outskirts of Seoul.
The metropolitan authority has laid high-speed broadband cable across the 570,000 sq m site to attract companies engaged in the research and development of media and entertainment technologies.
LG, Samsung and Korean broadcaster MBC are anchor tenants.
Not just a tech hub, DMC is part of the larger Millennium City project, which encompasses the Sangam stadium, built for the 2002 World Cup, and homes for 30,000 people.
SINGAPORE
Mediapolis is Singapore's digital media hub and is run by the country's Infocomm Media Development Authority (IMDA).
Targeted for completion by 2020, the 19-hectare site already includes Singapore's free-to-air broadcaster MediaCorp and Infinite Studios, which manages the country's largest soundstage, measuring 17,000 sq ft.
Backed by the Infinite Frameworks facilities group, which owns studios in Indonesia, Infinity is landlord to Discovery, Namco Bandai Studios, Globecast, Arqiva and sports rights holder MP&Silva.
VFX shop Double Negative shuttered its local office in May to refocus on a cheaper Mumbai operation.
LucasFilm has been here since 2005 and operates, along with fellow Walt Disney division ESPN, out of the Sandcrawler building located in another media district, Fusionopolis.
Covering 30 hectares, the Fusionopolis cluster is designed to provide an environment conducive to growth in the information and communications technology, media, physical sciences and engineering industries.
Both hubs are part of a massive 200-hectare development called One-North, which combines educational institutes, residences and recreational amenities. According to IMDA chief executive Gabriel Lim: "This makes it a great melting pot of talent, ideas and business opportunities."
ABU DHABI
A 30% rebate, plus the lure of desert and high-tech city locations, attracted blockbusters Star Wars: The Force Awakens and War Machine to shoot in the Emirate, but the wider vision for Twofour54 was always about building a sustainable indigenous media industry.
The government-funded initiative says it has created more than 3,500 media jobs since its launch in 2008, and trained more than 2,100 people in media disciplines.
"Our core focus is to continue to develop an attractive environment for media companies who want to set up in the Middle East and reach a consumer market worth more than $20bn [£15bn] by 2019," says acting chief executive Maryam Al Mheiri.
"We want them to see that everything they need to do business, the full value chain, is here ready for them."
More than 400 media companies – including CNN, Sky News Arabia and Ubisoft – have taken advantage of the tax-free work environment. Government- backed tenant Image Nation is funding local and international productions, including a feature adaptation of Dave Eggers' book The Circle.
Recent developments include a first permanent backlot, for MBC Group company O3 Productions' Arabic drama Haret El Sheikh.
"We have long-term plans to support our industry's growth, including creating a new studio complex and expanding the campus office space to keep pace with demand," says Al Mheiri. Compared with Dubai Media
City's "sterile and expat feel", Meaney says, Twofour54 has cultivated a "genuinely indigenous approach to media".