Indies invited to bid for 2020 coverage following extension of Sky deal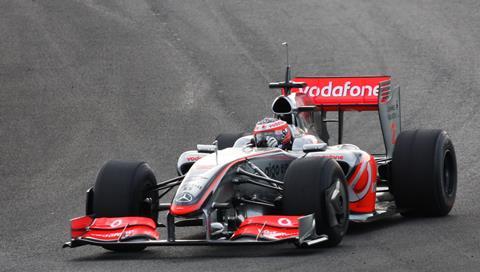 C4 is re-tendering the production of its Formula 1 coverage in the wake of extending its partnership with Sky to cover the sport.
The tender covers sub-licenced live coverage of the 2020 British Grand Prix and highlights of all races in the F1 calendar, including sub-licenced highlights of Saturday qualifying sessions and Sunday race highlights.
Whisper, the C4 Growth Fund-backed indie co-founded by Sunil Patel, BT Sports presenter Jake Humphrey and former F1 driver David Coulthard, has been producing F1 content for C4 since 2016.
Running from March until November, the 2020 race season encompasses approximately 22 races and C4 is looking for indies with extensive sports production experience.
The winning bidder will need live playout capability and a technical plan that complies to C4 protocols, and will also be expected to engage and comply with Sky Sports' expectations of a sub-licensee on site.
"We are thrilled the Formula 1 Championship is going to be available to all on Channel 4," said C4 head of sport, Pete Andrews. "We are looking for companies with a strong track record of producing motor sports programmes to apply and show us what they can do."
The deadline for submission is 5pm on Friday 4 October 2019 and for more details on the proposal process for stage one click here.