Channel 4 will commemorate D-Day by re-enacting its events in real time for a large-scale multiplatform event.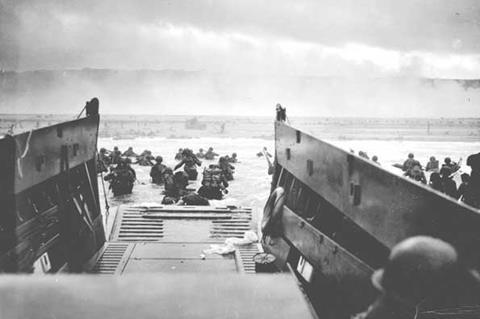 D-Day: As It Happens is a major project including two hour-long live programmes, produced by Windfall Films. The first will air on the evening of 5 June, exactly 69 years after the start of the liberation of Europe, and introduce seven people who were there on the day, dubbed the "D-Day 7". They will start to re-enact their stories across a 24 hour period, reflecting the events that took place in 1944.
A second hour-long show will air the next day, providing a recap of their exploits.
The event, which is being produced with digital partner Digit, will see archive material including film, photography and radio reports released online via a timeline at points which reflect the moments they were captured on D-Day.
The coverage will be supported by Twitter activity and short broadcast updates on TV.
For full production credits visit
D-Day line-up
Peter Snow and C4 Paralympics presenter and former marine Arthur Williams will present the TV coverage, along with former British Army officer Colonel Tim Collins and front-line journalist Lorna Ward.
British historian Colin Henderson's 15 years of unpublished research, which has identified individual soldiers using archive material, will form the backbone of the project.
Specialist factual commissioner John Hay ordered the project with factual multiplatform commissioner Kate Quilton.
Hay said:"C4 has a mission to try new things, and this feels like innovation with a real purpose - there's something about experiencing an event in real time that makes you feel it, and connect with it, in a new way. We're trying to make the first TV programme that delivers the past in the way that many of us experience news in the present. I hope it'll be emotional as well as illuminating."

Executive producer Ian Duncan added: "D-Day was one of the most photographed days in British history, covered by over 50 cameramen specially trained by the military. Colin Henderson's painstaking forensic analysis of much of the visual material has allowed us to identify and accurately track the movements of seven individuals moment by moment through the drama of the day.
"On June 5th and 6th, when we play out the experiences of our D-Day seven in real time, at the precise minute of the precise hour at which they actually occurred 69 years ago, hopefully the viewer will be given something of the feeling of being caught up in a live event."