Coca-Cola on board for Clare Balding-fronted daytime series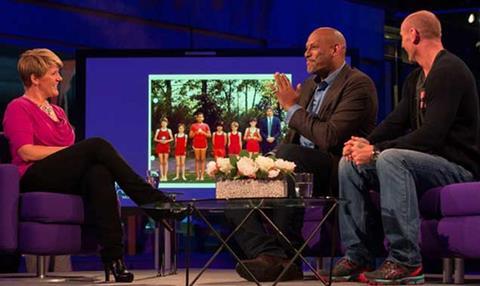 Channel 4 is partnering with Coca-Cola to launch a weekly ad-funded women's football show.
Fronted by Clare Balding, the six-part Saturday 9.30am series Women's Football World will feature the best of women's football from England's WSL as well from France, Germany, Italy, USA and the women's UEFA Champions League.
Produced by Nimble Productions in partnership with Coca-Cola, the programme will be shot on location at different women's football clubs, stadiums and training grounds each week.
Specialist sports indie Nimble Productions has previously worked with Bafta award-winning journalist Balding on The Clare Balding Show for BT Sport. It has also produced Sam Warburton: Full Contact for BBC and the BBC Sport Action Woman Awards.
C4 sport commissioning editor Joe Blake-Turner said he wanted the show to capitalise on the channel's successful coverage of the UEFA Women's Euro 2017.
Balding added: "Having more women's football on television can only help with awareness of the players, show the scope and quality of the game around the world, win over even more fans and inspire more young girls to become tomorrow's superstars."
C4 is set to air Women's Football World from later this month.
Run For Your Life
Meanwhile, ITV has commissioned a documentary looking at how sport can offer young people an alternative to criminality and gang culture.
Featuring contributions from Sebastian Coe, Kelly Holmes and Daley Thompson, Run For Your Life will investigate how Connie Henry's Track academy affects the young people who pass through its doors.
The programme follows former Commonwealth Games triple jump medallist Connie – who founded the north west London academy in 2007 to help provide activities for young people who could have fallen into crime.
Produced by Steve Boulton and Steve Cockett for Golden Egg Innovation, Run For Your Life has been commissioned by ITV director of sport Niall Sloane. It is the latest doc from ITV Sport following Out of Their Skin, a documentary on the history of black footballers in Britain that aired last November on ITV and ITV4.
Boulton said: "At a time when we hear plenty of soundbite solutions to tackling knife crime, Run For Your Life hopes to shine a light on the challenges faced by today's youth, viewed through the eyes of a sports charity and its founder, who have more than a decade's experience making an impact on kids' lives."
Run For Your Life airs on Tuesday 23 April at 10.45pm.