Whisper Films to produce W Series coverage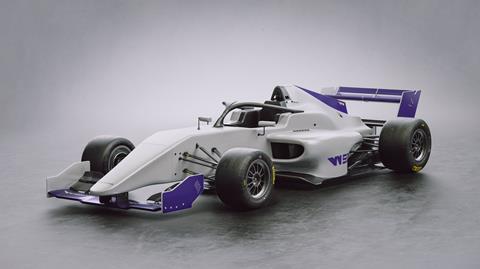 Channel 4 has acquired the rights to broadcast the inaugural all-female W Series racing championship.
The coverage will kick off on 4 May and is being produced by C4 Growth Fund indie Whisper Films.
The single-seater racing sport was launched publicly in October as a response to the lack of female drivers progressing to motorsport's upper echelons, especially Formula 1. It has the backing of Whisper founder and former F1 driver David Coulthard.
Following a lengthy selection process, 18 women from 13 countries will compete in mechanically identical single-seater cars.
C4 has been delving deeper into the women's sports world and earlier this month ordered a weekly ad-funded daytime women's football show from Nimble Productions, which is being helmed by Clare Balding.
W Series chief executive Catherine Bond described the commercial PSB as the "ideal broadcast partner", hailing the deal as a "historic moment" for the fledgling competition.
C4 sport commissioning editor Joe Blake-Turner said: "Women have been under-represented in motor sport for far too long and who knows, this exciting format could be the first step towards producing a female Formula 1 champion in the not-too-distant future."