Channel 5 is planning to ramp up its original commissioning at 10pm and 11pm as it bids to tap into younger audiences and help change its "tabloid" reputation.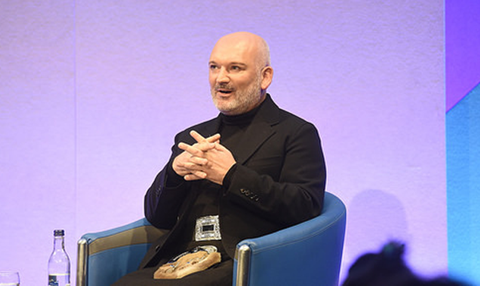 Speaking during his controller session at the Edinburgh International Television Festival, director of television Ben Frow said C5's owner Viacom would be "increasing its budget" with investment earmarked for late evening slots.
He stressed that, while the US media giant is "not going to throw money at it", the change in direction will "make people take another look at C5". The strategy is in its infancy, however, and Frow did not offer specifics about what he is looking for.
The former TV3 boss did though point to growth in its 16 to 34 audience through shows such as Can't Pay? We'll Take it Away.
He said there was a lot of "prejudice" around C5, as well as some "snobbery" from quarters of the independent production community.
The "tabloid" reputation, Frow said, was still the "biggest hurdle" for the broadcaster to overcome, but he encouraged critics to watch its "range of programming".
"It's not all about scumbags cheating the system," he said. "If we made shit programmes about horrible people, people wouldn't keep watching."
He highlighted shows such as Ben Fogle: New Lives in the Wild and Alex Polizzi's Secret Italy as examples of C5 ratings hits that sometimes go unnoticed.
However, he said he would continue to use "tabloid titles", such as Psycho Pussies: When Cats Attack and Nana Love: Fifty Shades of Granny, because they "get people to the show".
Frow said he would not look to make the channel "upmarket" but would "work harder on the balance". "We're a populist channel," he said. "I've never said no to a viewer, all are important to me."
Showing a clip of the upcoming series Body Donors, Frow revealed that the channel would be launching a campaign about organ donorship, which will be supported by a "big marketing campaign" and news coverage.
Frow said C5 "couldn't be more different" under Viacom's ownership, as opposed to the past regime under Richard Desmond.
"They bought into my vision, but I don't think they understand me," said Frow. "I'm an odd fish for an American corporation and I sometimes feel like I'm speaking a different language."