The BBC's challenge to hold on to BBC3's young viewers has been laid bare by the performance of the channel's biggest shows on BBC2.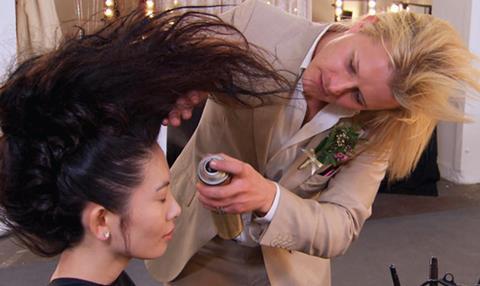 Kim Shillinglaw has already inherited three of BBC3's biggest shows under a strategy that will act as a template for youth channel's digital switch, when all of its output will play on either BBC1 or BBC2.
The BBC has insisted that this will help ensure BBC3's key demographic of 16- to 24-year-olds will continue to be served by its TV channels.
But ratings analysis by Broadcast has shown that the number of young viewers watching Family Guy, Hair and Russell Howard's Good News has taken a hit since they moved to BBC2.
The first seven episodes of series 13 of Family Guy averaged an overnight 16- to 24- year-old audience of 122,800 (28% share) on BBC2. This was 48% down on series 12's total BBC3 average of 238,100 (24.1%) among this key demographic.
The theme continues with consolidated figures for hairdressing competition Hair. The Katherine Ryan-fronted show averaged a young audience of 78,000 (8.6%) on BBC2 this summer, nearly half what it managed on BBC3.
Russell Howard's Good News fared slightly better late last year, but it still had nearly 20% fewer 16- to 24-year-old viewers for its ninth series on BBC2, compared with the previous run on BBC3.
The only programme to have bucked the trend was the ninth series of Don't Tell The Bride on BBC1, which grew its young audience by 143%, from 112,800 for series eight on BBC3 to 273,900.
This was the result of Renegade's wedding format pulling in a larger overall audience (up 345%) on BBC1 and chimes with arguments by director of television Danny Cohen, who said in May that 16- to 34-year-olds watch two hours of BBC1 a week, compared with 35 minutes of BBC3.
Despite this, the share of 16- to 24-year-old viewers for BBC1's Don't Tell The Bride was still lower than it was on BBC3. Its 273,900 young viewers produced a share of 9.1%, compared with series eight's share of 16.8% on BBC3 last year.
A BBC spokesman pointed out that Family Guy is still airing on BBC3, which may be diluting its BBC2 audience, and Hair's format has been revamped. He added that many viewers caught up with Hair and Russell Howard's Good News on iPlayer.
Earlier this month, BBC3 digital controller Damian Kavanagh said BBC3 shows were performing well on BBC1, despite having played on BBC3 several times. He highlighted Reggie Yates' Extreme Russia, which aired to a total of 1.6 million (15%) on BBC1 at the end of July.
Mitigating the loss of BBC3's youth audience was a principal concern of the BBC Trust's when it provisionally greenlit the move online in June.
According to the transition plan submitted by the BBC executive last month, the volume of BBC3 programmes airing on BBC1 and BBC2 will begin to ramp up from autumn in late slots on both channels.
The plan added: "Younger audiences already derive more value from programmes on BBC1 and BBC2 than from other BBC services, but we recognise a need to increase our provision further."
The BBC3 debate is set to continue at the Edinburgh International TV Festival this week, where Kavanagh will be questioned during a controller session and opponents to the move, Jon Thoday and Jimmy Mulville, will outline the next phase of their campaign.