NAB 2015: New Premiere Pro panel and extensions enable more powerful and efficient content sharing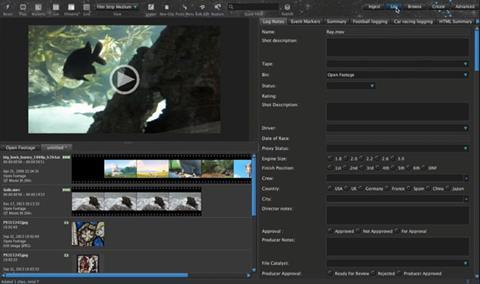 Square Box has debuted two integrations that enable faster and even more efficient content sharing between CatDV and Adobe Premiere Pro CC and the Adobe Anywhere For Video real-time collaborative platform.
Square Box has previously worked closely with Adobe to integrate the workflow capabilities between the companies' respective systems. Now the the addition of new Advanced CatDV Premiere Panels, plus in-built extensions to CatDV, enable content to be shared even more easily by Adobe users.
CatDV is integrated with the current version of Adobe Anywhere with Mercury Streaming Engine, with plans to add support for the new version once it becomes available.
Using the search, preview, tracking and media management features of CatDV, content can now be seamlessly shared and managed between Premiere Pro CC and Adobe Anywhere productions directly from CatDV 11. CatDV can track when content is sent to Adobe Anywhere, making it easy to see how content is used across productions.
Alternatively, local and Anywhere media can be shared and managed via an Advanced CatDV Premiere panel that is integrated within Premiere Pro CC.
Advanced CatDV Premiere Pro panel licences are provided free-of-charge with each CatDV desktop licence, and additional licences can be purchased.
CatDV for Adobe Anywhere pricing is available on request from Square Box.