Making VR more straightforward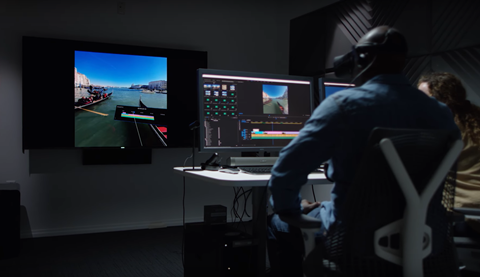 Adobe revealed a number of VR enhancements to Premiere Pro CC at IBC 2017, enabling VR projects to be edited and tweaked more easily.
The additional tools include new effects and transitions, orientation-based audio and the ability to review and control playback and navigation with your VR headset on, eliminating the need to keep taking the headset on and off.
The new effects include VR De-Noise, VR Blur and VR Sharpen, while transitions include VR Iris Wipe and VR Light Leaks. There are also functionality tools, including VR Rotate Sphere to "create smooth edits".
The Ambisonics audio support built into Premiere Pro CC for immersive audio has also been updated to "easily allow for changing the orientation when working on immersive experiences," said Adobe.
The video below runs through many of the new VR features in Premiere Pro CC.