The launch of the final Celebrity Big Brother was all-conquering last night, peaking with 6.1m (23.3%) for Channel 4 as viewers tuned in to meet the new housemates.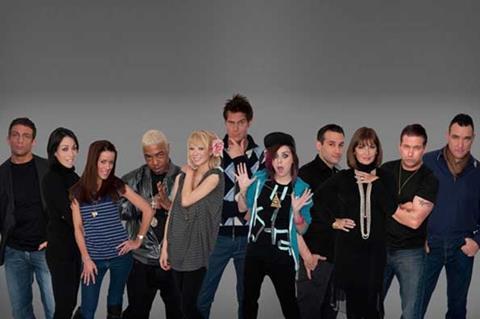 The 75-minute show was the most-watched programme at 9pm last night, beating the return of Wallander on BBC1 and the second hour of a two-hour Poirot mystery on ITV1, according to overnight figures from Attentional.
CBB recorded an average of 5.9m (21%), up on last year's launch night figure of 5.6m (23%). A further 406,100 (2%) watched on C4+1.
It was the centrepiece of a strong night for C4, where the terrestrial premiere of The Simpsons Movie drew 3m (10.7%) at 7.15pm, with 311,900 (1.1%) watching on C4+1. A two-hour Rude Tube round-up of 2010 attracted an above-average 1.8m (12.6%) from 10.15pm, and a further 141,000 (1.8%) on C4+1.
The first of three new Wallander crime dramas was watched by 5.4m (19.6%) from 9pm on BBC1, slightly down on the 6.2m (24%) who tuned in for the first adaptation in November 2008 but in line with the other two episodes of the first series.
The latest Poirot, meanwhile, intrigued 4.9m (16.9%) from 8pm on ITV1, putting the channel behind BBC1, BBC2 and C4 at the time.
Antiques Roadshow pulled in 6.1m (20.8%) on BBC1, while Top Gear delivered 5.3m (17.9%) to BBC2.
Five brought up the rear at 8pm, but still scored an above-average 1m (3.5%) for a repeat of Nature Shock. It retreated further at 9pm, when a repeat of action movie Deep Blue Sea delivered 1.3m (5.2%).