TUESDAY: Celebrity Big Brother returned to Channel 5 with just under 3m viewers, as ITV's disaster series Saved lost out to Channel 4's Big Fat Quiz of Everything.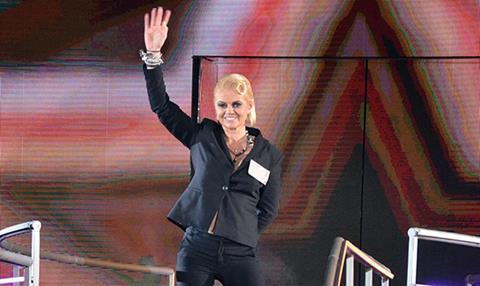 Celebrity Big Brother (C5) 9pm-11.05pm
2.8m (13.9%)
The live launch of the Endemol Shine format opened its door to celebrities including Angie Bowe, Danniella Westbrook and Darren Day.
The show peaked with 3.1m (13.2%) viewers at 9.30pm but was unable to match the high of 3.9m (19.7%) who tuned in to January 2015's opener – or that episode's average of 3.3m (16.3%).
However it was comfortably ahead of the 2.3m (13.1%) who watched the launch episode in August 2014.
Almost two-thirds (31%) of the audience to Tuesday's launch was aged from 16 to 34.
The format was also the second most-watched show on at 9pm, after Silent Witness continued on BBC1 with 6.7m (28.5%).
Big Fat Quiz of Everything (C4) 9pm-11.05pm
1.7m (8.5%)
The three-hour special, which featured guests including Jack Whitehall and Richard Ayoade, was well down on the 2.6m (13%) who tuned in for the Big Fat Quiz of the Year on Boxing Day.
However it outperformed the channel's slot average of 1.6m (7.6%) for the past 12 months, according to Barb data provided by overnights.tv.
It also saw off competition from ITV and BBC2.
The Garden Productions' four-part disaster rescue series Saved informed 1.5m (6.3%) across the hour from 9pm, around half of the 3.1m (14.4%) slot average.
Opposite, BBC2 aired the opening episode of its three-part in-house production fronted by choreographer Jack Murphy. You Make Me Feel Like Dancing, in which Murphy attempts to reopen a Bolton dance hall, entertained 1m (4.4%), well below the 1.7m (7.9%) slot average.
Victorian Bakers (BBC2) 8pm-9pm
2.6m (11.8%)
Wall to Wall's three-part baking documentary transported an audience ahead of the 2.2m (10.1%) who tuned in for the Back In Time for Christmas opener in December.
It also outperformed the 2.2m (10.6%) slot average and was the second most-watched show in the slot behind Holby City, which drew 4.8m (21.8%) to BBC1.
ITV aired the first episode of Wild Pictures' Trawlerman Tales to 2.2m (9.9%) across the hour, below the channel's slot average of 3m (14.7%).
From 8.30pm to 9pm, North One Television's Travel Man returned to C4 for its second four-part run and drew its biggest audience to date for a trip to Austria.
The crowd of 1.7m (7.8%) beat the previous high of 1.5m (6.2%) who followed host Richard Ayoade to Barcelona last spring.