Alex Mahon and Ian Katz praised for 'open and honest conversations' on diversity at dinner event
Channel 4's Alex Mahon and Ian Katz took part in a dinner for 23 BAME execs earlier this week in a bid to "change the tone of the conversation" around diversity at the broadcaster.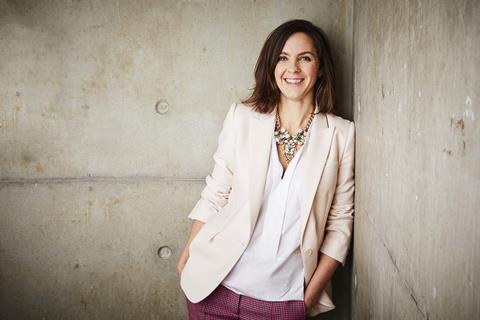 Hosted by diversity campaign group The TV Collective and funded by C4, the dinner was held on Monday (16 April) at restaurant Upstairs Brixton and followed by a wider reception for about 100 members of the industry.
Sat at one long table, chief exec Mahon and director of programmes Katz are understood to have dined with BAME staff from a range of backgrounds and broadcasters. A number of attendees were the heads of smaller indies.
Dinner guests included Sir Lenny Henry, BBC religion and ethics commissioner Fatima Salaria, Me+You Productions co-founder Krish Majumdar, The Garden EP Ninder Billing, Maroon Productions creative director Paul Blake, A Joy Media EP Angela Ferreira, Vice and i-D EP Eloise King and ITV and C4 creative diversity managers Ade Rawcliffe and Angela Chan.
Conversation was focused on how the broadcaster could improve its BAME inclusion. Mahon and Katz are also understood to have advised execs from smaller businesses "how to work more productively" with C4, and how to access it from within and outside its talent and diversity schemes.
Former BBC and C4 head of religion Aaqil Ahmed, who was also in attendance, said the execs had "very open and honest conversations" with the group and "spoke with everyone."
"Alex is very clear: she doesn't want to be someone who fails at this. Very often with these events around diversity, people breeze in and out, feeling like they are obligated to do these things - that wasn't the case," said Ahmed, who is currently working as a TV and media consultant with clients including C4.
"There was a genuine desire to say 'it's not working, and we can't blame anyone other than ourselves.' There was no defensiveness."
Mahon is understood to have reiterated her desire for a 20% BAME staff target across its senior level team, which was put in place last month.
Currently, 18% of C4's total employees are from BAME backgrounds, but this number drops to 10% at senior levels, according to Ofcom data.
The dinner forms part of a wider drive by The TV Collective to host informal events connecting top-level execs with BAME staff. It is understood that the BBC and ITV have also shown interest in hosting their own dinners.