Specialist factual chief Fatima Salaria to commission series of short films following death of George Floyd
Channel 4 has issued a call-out for a number of fast-turnaround films from black Britons in response to the death of George Floyd.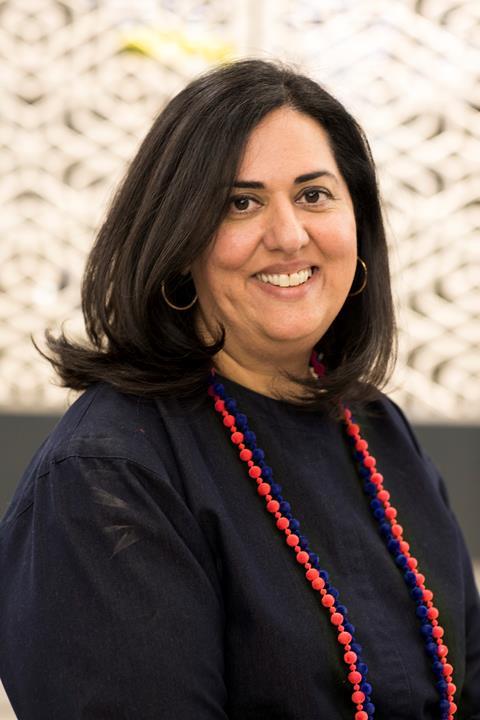 The broadcaster is keen to hear ideas for short-form stories told by black film-makers that will explore and debate racial issues to air on C4, All 4 and its social media channels over the coming weeks.
The season of circa-five-minute films will be overseen by head of specialist factual Fatima Salaria with Milk and Honey exec producer Lucy Pilkington.
It will be followed by a run of long-form cross-genre programming about the black experience and questions about race in modern Britain.
Director of programmes Ian Katz said C4 has always been committed to representing diversity and "promoting a more tolerant and equal society".
"We know that like all broadcasters, we have much more to do to make our output truly representative of Britain, and we are working hard on making real sustainable change," he added.
"The killing of George Floyd and the events of the last week have crystalised into a profound challenge to the way we think about, discuss and act on race issues on both sides of the Atlantic. It is an urgent and potentially transformative debate that we must engage with now, and for the coming months this will be one of our editorial priorities."
Salaria added it is a great opportunity for black film-makers to "make their voice heard at a crucial time".
The push, which is open to all production companies, builds on C4's ongoing efforts to work with more BAME-led indies, which includes a commitment to ringfencing half of its remaining 2020 origination and development budget for these companies, as well as small and N&R firms.
Yesterday (2 June) Mo Gilligan - who hosts a range of C4 comedy shows - criticised the broadcaster for its failure to respond adequately to the Black Lives Matter movement.
"Don't be posting #BlackLivesMatter if you're not going to change the landscape of the industry you're part of," tweeted Gilligan.