Publishes three booklets designed to help producers become more inclusive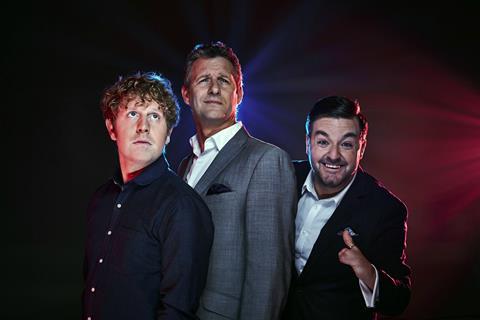 Channel 4 has issued the first set of guidelines for indies seeking to improve the way they work with on-screen disabled talent, as part of a trio of welfare recommendations.
The guidelines centre around the principles of 'ask; assess; adjust' to ensure that disabled talent, presenters and contributors are included and free to focus on their performances.
They are accompanied by three documents: Access Riders for disabled talent to communicate their needs and preferences during filming; Access Statements for sets, studios and locations to review their accessibility; and Access Plans to record any agreed adjustments for disabled contributors.
Off-screen, three booklets offer practical advice to help indies be more inclusive when hiring deaf, disabled and neurodivergent people; creating working environments and practices; and progressing the careers of disabled staff and freelancers.
The documents offer practical advice to help indies to adjust their hiring process to ensure it is inclusive and clarify the responsibilities of employers towards disabled people.
They also detail where financial support is available to support making any necessary changes to working environments.
Channel 4 chief executive Alex Mahon said: "Disability has been left behind, it isn't talked about enough and it has now become a real problem in our industry. Our job at Channel 4 is to help change it.
"People have rights to go and get jobs, this is not a favour, it's not charity, it's about thinking about where there are skills in our industry which we're not accessing."
C4 disability lead Ally Castle added: "We need to start looking at our working environments and practices, as well as our attitudes and assumptions around disability, through a different lens and see how these create barriers to a more inclusive space for everyone."
Underlying Health Condition, a collective movement which is calling for change within the TV industry issued a statement. "It is so encouraging to see these changes happening and that Channel 4 is doing so much to promote best practice for disabled people in the industry."
Last week, the pressure group's Jack Thorne said broadcasters could start to boycott studios that don't quickly improve their working conditions and accessibility for disabled people.