Producers should 'take decisions that limit financial exposure', says Ian Katz
Channel 4 has warned suppliers it may not be able to cover the cost of productions delayed as a result of the coronavirus crisis.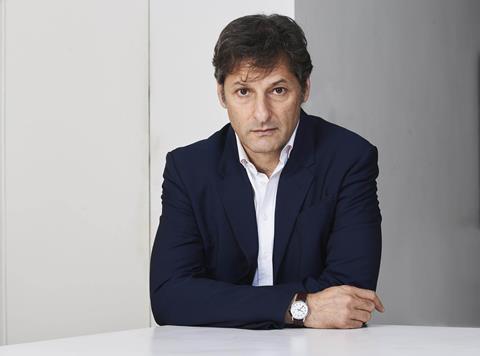 In an email from director of programmes Ian Katz, the broadcaster urged indies to highlight additional costs as soon as possible, and flagged the "as yet unknown scale of the impact on productions across Channel 4, and the currently unknown impact on advertising revenues".
As a result, it said: "Suppliers should be aware that…we may not necessarily be able to provide full financial support for these incremental costs and therefore you should take decisions that limit financial exposure."
The message to suppliers continued: "If there are any concerns that the production insurance will not cover the planned activities or any potential claims, please notify your production finance manager."
Shows will be reviewed on a case by case basis, which may mean some commissions need to be "postponed, resume in different ways (curtailed) or potentially even cancelled".
Katz stated that producers should consider the continued necessity of overseas travel in light of government advice. "If this impacts agreed editorial specifications for a programme, engage with the relevant commissioner," he wrote.
He also asked indies to notify commissioning editors as a matter of urgency if any productions will miss their delivery date.
Katz added: "Any commissions that do not immediately need to go into production and are not filming imminently, should only be committing to essential spend at this stage."
He closed by stressing the key role the broadcasting industry has to play in times of national crisis, from informing and educating to providing a sense of emotional connection and community when people may be feeling worried and isolated.
In the prime minister's first daily press conference about coronavirus, Boris Johnson said this afternoon that the public should avoid non-essential contact, work from home when possible and avoid clubs, pubs and theatre.