Under C4's 'creative renewal', the head of news and current affairs is overseeing a radical change in approach, with more emphasis on training and public involvement.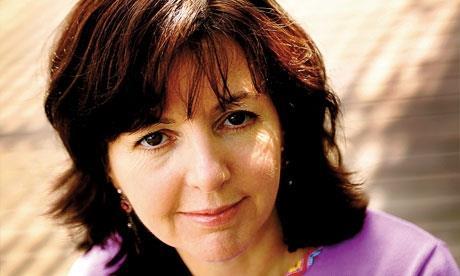 In 2011, journalism went through one of its regular bouts of self-reflection – but this time it turned into one of the biggest debates of the year. The phone-hacking scandal rocked the journalistic establishment to its core and demanded the attention of the media from across the spectrum.
Against that backdrop, and with creative renewal in full force, Channel 4 is preparing current affairs for a new era. It is gearing itself up for a shakeup of weekly strand Dispatches, attempting to use new investigative methods and launching a training scheme to find the next generation of investigative journalists.
From next year, most Dispatches films will be cut back to half an hour in the Monday 8pm slot, but in volume, it will return to the pre-2010 level of 40 films, compared with the 30 60-minute documentaries aired this year.
"It has been an anomaly ever since Panorama moved itself against Dispatches, but it now means we will be 8pm to 8.30pm, and we will sometimes have one-hour specials," says Dorothy Byrne, head of news and current affairs at C4.
Involving viewers
The decision to cut the length of the films was made after extensive viewer research. "Viewers said: 'We don't care how long the programme is, all we care about is that what you tell us isn't shorter than it should be, nor longer than it should be'. The viewers were very clear that to them, depth and length were different issues," she says.
This year, 15 companies made films for Dispatches, with Hardcash Productions and Blakeway Productions producing the lion's share. For 2012, C4 is inviting indies to bid for four tenders, to make eight films each. For the remaining eight, plus any specials, it will be open to pitches.
The four main suppliers will be the training ground for a new wave of journalists. Byrne thinks they will come from a range of backgrounds, including newspapers.
Some will be students and people who have come from consumer or documentary backgrounds, and people with new media experience. "We will be creating four teams that will have a variety of types of people in those schemes," she adds. "It will be bespoke training."
C4's research found that viewers already associate some of the highest journalistic accolades with the broadcaster's current affairs output. Phrases such as 'investigative journalism', 'independence', 'a unique identity' and 'ability to challenge authority and government with authority' were all expressed in relation to C4 and its current affairs output.
In 2011, C4 has covered the biggest stories of the year, with a Dispatches on the property rights of travellers, in light of the Dale Farm debacle, films on phone-hacking and programmes flagging up issues such as Landlords From Hell and Train Journeys From Hell.
However, one story C4 has truly 'owned' this year is Sri Lanka. A one-off film, Sri Lanka's Killing Fields, which Byrne describes as having some of the most horrific footage ever shown on C4, attracted more than double the usual audience in an 11pm slot earlier this year.
"The film showed that there is enormous interest among the viewers in seeing different sorts of current affairs programmes," says Byrne. "It shows that you shouldn't underestimate people. I thought we would get a very small audience for it."
In some ways, the Sri Lanka doc represents some of C4's ongoing ambitions as well as the upcoming changes. There will be more one-offs appearing in the schedule, including another Sri Lanka film, but C4 will be revisiting issues and attempting to offer solutions – more results from the audience research.
Byrne says that making difficult subjects accessible is one of the core features of C4's current affairs output. But she is also preparing to flip the coin and give viewers the opportunity to provide the context for subjects – using technology and social media as a resource. "We have decided, and it is quite a big psychological shift, that not all investigations have to be secret," Byrne says.
The audience will be called upon to help with the investigations by uploading their own videos and experiences to a website ahead of the programme going out on air.
Starting a conversation
Byrne says C4 felt it had to start interacting with viewers through its journalism.
"Every day, people are on websites saying what they think, telling stories and creating little campaigning groups, and we should link with them. We want to get conversations going. Public service journalism should empower people, but also help them to communicate with each other," she says.
Train Journeys From Hell was one of the first times C4 used the technique of pulling in people's experiences. A follow-up will look at automated machines. Richard Wilson is again on board and C4 is actively looking for people's experiences of having to use machines, rather than people, for services.
The programmes broadcast will coincide with the launch of a project called Rage Against The Machines, steered by multiplatform Commissioner Adam Gee. A website will allow visitors to track the length of phone calls for services.
Callers will be asked to enter the number they are calling into the site to help rank which calls and services take the longest. The callers will be able to record their call and post it on the site to highlight poor service and share tips on how to get the best service quickly. The service will continue after the programme has been aired, as part of a conscious decision to move resources to topics across a longer timespan.
As part of a more tech-savvy approach to journalism, a polling mechanism is also being worked on to allow a more diverse range of voices to contribute to debates. "There are always people on TV who are claiming to speak for everyone and it is so annoying. You know that sense when you are watching TV and going 'that's just rubbish, he doesn't speak for me'; that feeling of frustration. You will actually be able to get involved."
While journalism has been under intense scrutiny this year, C4 has been coming up with a strategy to move its content into the future. The changes to its output will be felt and are likely to face criticism – but they feel well overdue.
Dorothy Byrne on…
Current affairs
"People have a really great desire to know about current affairs, and that is quite cheering. People want to be given different angles on stories and have it explained why it happened, not just follow the agenda of the people telling them it happened."
Sri Lanka's Killing Fields
"People said: 'It really made me think, it disturbed me, it told me something I didn't know, I talked to people about it.' I think that is a really important thing: people didn't just sit there, they went out there and thought about it. They had not heard of these allegations that 40,000 people had been killed in war crimes and crimes against humanity."
Cutting Dispatches to half an hour
"You can be much more fleet of foot. Before, we had eight minutes in the news or an hour and we didn't have anything in between. We will have extra content on second screen and online as well."
Competition
"It is good if our competitors do current affairs. It is never good if your rivals do too little or are too lacking in ambition. The whole point of C4 is to be the alternative PSB, and we are there to challenge and compete."
Training
"We went through a period when other broadcasters commissioned fewer investigations. One bad side of that was there weren't sufficient new people getting training to enter investigative journalism."
Fact File
Career
2003-date: head of news and current affairs, Channel 4;
1998- 2003: commissioning editor, Dispatches;
1996-1998: editor, The Big Story, Twenty Twenty for ITV;
1987-1994: producer/director, World In Action
Other roles 2005-present: visiting professor of journalism, Lincoln University
Recognition: Best woman in factual television, Women in Film and Television awards; Fellow of The Royal Television Society for her "outstanding contribution to television journalism"
Family: Single with a daughter aged 14