We combined flatmate speed-dating with intergenerational mixing to create our funny and emotional series, says Maia Liddell
Lodgers for Codgers, Channel 4
Production company RDF West
Commissioners Shaminder Nahal; Nicola Brown
Length 5 x 60 minutes
TX 8pm, Friday 28 August Channel 4
Executive producers Maia Liddell; Jo Scarratt-Jones
Head of development Mel Bezalel
Series producer Rachel Viner
Series director John Pereira
Gallery director Vikki Goodenough
Producer directors Jonathan Clough; Craig Ellis; Lizzie Toms
Production executives Rosa Moratiel; Heather Milward
Production manager Ola Thomas
Post-house Evolutions
Titles Platform
At RDF, we knew young people living with older people was a good idea, and, along with many other production companies, one we had been discussing and pitching for years but to no avail.
However, when our head of development Mel Bezalel suggested combining the idea with the emerging popularity of flatmate speed-dating events, we thought we might have the twist we needed.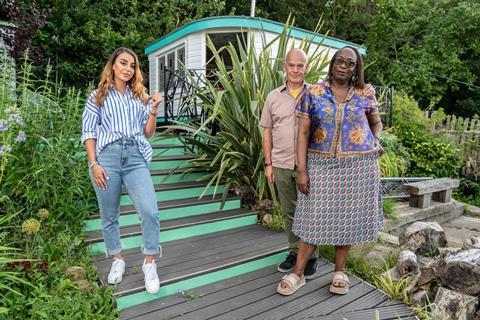 To convince the broadcaster, we self-funded a test run. Sitting in a room above a pub, filming with a Handycam and an iPhone, we watched as an elderly woman in dark sunglasses sat with her pet dog on her lap licking her arm as the millennial opposite explained how he could be her wingman and help her get back out on the dating scene.
That's when we knew we were onto something, and Channel 4 specialist factual commissioner Shaminder Nahal agreed.
We watched as an elderly woman in dark sunglasses sat with her pet dog on her lap licking her arm as the millennial opposite explained how he could get back out on the dating scene
A five-part series was commissioned and so we faced making two series in one – a bespoke rig show, and an ob-doc reality series. The daunting task of casting over 100 contributors lay ahead. Thankfully, we filmed this show before we'd even heard the word 'Covid'.
It was important to find landlords and lodgers who were fun and engaging to watch, but crucially were genuinely interested in the experiment. For both the speed dates, and those who ultimately embarked on the week-long live-in trial, we wanted a cast whose life stories told the wider narrative of the housing crisis in Britain today, and people who were really willing to explore the challenges each generation face and be willing to look for their common ground.
Led by casting producer Emma Shearer, we split the team in two, a 'lodgers' team and a 'landlords' team, as each needed a completely different approach.
For the lodgers, it was all about a mass targeting of social media, but for the older generation we had to take a more old-school approach.
The team of young researchers had to put aside their well-worn social media casting accounts and pick up the phone, over and over again. Calling every golf club, hairdresser, bikers group and after-dinner speakers association they could find, they contacted thousands and encouraged word of mouth to get the message out there.
We trawled through newspaper articles looking for pieces about successful 'baby boomers'. We dropped in on luncheon clubs across the country and sat down for a chat over a cup of tea and a sarnie. We even stalked Google Maps for streets with big houses and sent letters to the homeowners, and slowly but surely we started to find some brilliant characters.
Real experience
It's so easy for different generations to put each other in boxes, but this was a chance for each side to prove they were more than their stereotype and to defend themselves too, whether that be justifying their lifestyle, big house, empty bedrooms and nice pension, or trying to explain spending days playing computer games because the jobs market is so demoralising you've given up hope.
We were clear, we wanted this to be a real experience for them all. This wasn't just a TV experiment with a hotel room down the road. They would actually be living together and trying to figure out if and how that could work for them.
When they asked what activities we were setting up, we pushed it back on them. What would they be doing if they really lived together? How did they want to get to know each other? It worked.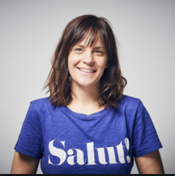 My tricks of the trade – Maia Liddell
Don't fall back on stereotypes. It's easily done, but often the best and most revealing moments were the most unexpected.
A silent reaction can be as good as a verbal one, so as painful as it is, watch every second of footage. We had nearly 150 hours per episode, and it took some serious dedication from the edit teams to hunt out those moments.
Never be afraid to change course. We arrived at our speed-date filming with a clear idea of who we wanted, but people surprise you. Some fantastic characters from the recces fell completely flat when sat opposite someone of a different generation.
Be prepared for the unpredictable and be brave enough to go with it. We would usually have an idea of how the trial might go, but things often didn't turn out that way.
Accept that filming with older contributors can take a little longer than usual. Many of our landlords liked to do things their own way, and at their own pace.
On location, silence can be your best friend. Contributors often looked to us to guide the filming, but a simple shrug of the shoulders – throwing it back to them – is often quite disarming and can lead to more genuine moments.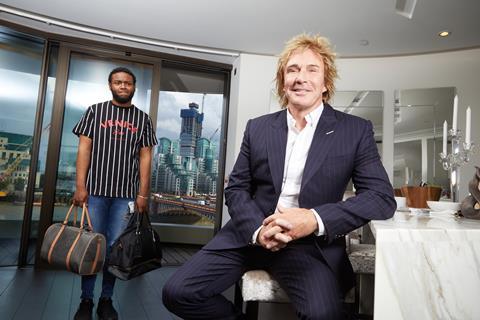 As they explored each other's lives and passions, honesty shone through. They didn't shy away from telling each other what they thought, for good or bad, and this led to some really powerful moments – from confronting the shame they felt about where they came from, to gaining a better understanding of racial privilege; from experiences of sleeping rough to heart-wrenching conversations about mental health and loss.
Sitting in the edit it was a real emotional ride – one minute laughing as a 63-year-old wife explained to her husband what an aubergine emoji was ("It's your penis, dear" will be a quote I'll never forget) and the next moment watching a 19-year-old talk candidly about her attempted suicide with her 85-year-old landlord.
It's rare to see these two generations interact, and at the start of the filming process they all felt poles apart in how they viewed each other. However, they surprised us throughout, and each other, and hopefully proved that young and old living together could be a genuine way forward.
Designing the mechanics of the hub
Rachel Viner
Series producer
The beauty of a fixed rig is that people genuinely forget they're being filmed, so when it came to shooting the speed dates at our specially created 'hub', our approach was to stand back and let the conversations flow, rather than over-produce on the floor.
This allowed us to capture intimate, heart-warming and often hilarious interactions between young and old – from brilliantly awkward questions about Grindr to 70-year-olds learning how to twerk, and everything in between.
Budget restrictions meant we were limited to 20 remote cameras – three in each of the landlord and lodger waiting areas, and 14 in the date room to cover four simultaneous dates on twelve streams.
It was impossible to capture everything, so it was a constant push and pull in the gallery between getting the most dynamic camera work and ensuring we didn't miss any of the gold.
Sound presented another challenge. With up to twelve contributors needing to be 'mic'd up' at any one time and a rotating cast, multiple mic changes were required – a struggle while trying to ensure young and old didn't bump into each other in our very limited space.
We filmed 252 dates across six days. With so much to cover in an extremely tight timeframe (made tighter by our poor octogenarians having to climb two flights of stairs and the unforeseen number of additional loo breaks required), scheduling was absolutely key to ensuring the smooth running of the day.
Many late nights were spent in the office prior to filming trying to mastermind the logistics so that there was never a duplicate date or an empty seat, and when contributors turned up hours late – or didn't show at all (sorry to compound the stereotype, but it was the millennials every time) – we had to be ready to rip up the schedule and reconfigure the entire day's dates.
Our military planning paid off though, as it meant we were able to shoot a huge amount of good content, giving us a wealth of brilliant moments to choose from in the edit.
We'd always believed the hub element of the show would be a great mechanism to celebrate the differences and common ground between young and old, but what it also gives the series is a distinct and nuanced way into exploring the issues facing these two opposing generations.