The public version of Mo Mowlam's story would make compelling drama. But, says writer Neil McKay, the reality is far more interesting.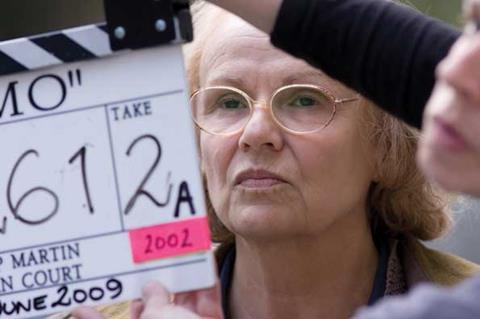 Fact File
MO
Production company: ITV Studios
TX: Channel 4, 9pm, 31 January
Writer: Neil McKay
Director: Philip Martin
Producer: Lisa Gilchrist
Executive producers: Jeff Pope, Neil McKay
Executive producer for C4: Liza Marshall
Summary: An intimate look at the life of the charismatic politician
Neil McKay
Writer/executive producer
The idea of a drama about Mo Mowlam was pitched to me a couple of years ago in a Hackney fish and chip shop by the producer, Lisa Gilchrist. The previous night, both she and Jeff Pope (whose brainchild it was) had met Mo's widower Jon Norton in a posher eatery to discuss the idea. Jon had been very enthusiastic, while my first reaction was more cautious. But Mo is my seventh collaboration with Jeff and I learned long ago to trust his brilliant instinct for a story - by the time I'd eaten my fish supper I'd said yes.
There was a reason for my warinesss, though. I have no idea how others go about writing factual dramas, but for me - perhaps this is a consequence of reading history at university - it's essential to approach the subject without prejudice and try to get to the truth. This invariably proves to be more extraordinary than anything I could have imagined.
Original research is vital, and that means getting beyond books and biographies and talking at length to the people at the centre of the story. The problem with this method is that you never know at the outset exactly what story you will end up telling. Writing such dramas is therefore a journey requiring faith, trust and patience.
What did I know about Mo Mowlam at the start? That she had been an ebullient, irreverent, immensely popular politician who, as Secretary of State for Northern Ireland, had a crucial hand in the historic Good Friday Agreement. I also knew, of course, that she had had a brain tumour and that her frankness about that was part of the reason for her popularity. The truth, once again, turned out to be far more interesting and complicated - and provided the richest possible material for a drama.
The research involved interviews with an extraordinary range of people. Among many others we spoke to Neil Kinnock, Betty Boothroyd, Martin McGuinness and David Trimble, as well as shadowy figures such as Michael Stone (the Loyalist paramilitary who killed three people at Milltown cemetery in 1988 and has since been jailed again for attempted murder). All had wonderful stories about Mo. But the key sources were her husband Jon, her close friend and colleague Adam Ingram, and her physician Dr Mark Glaser (played respec tively by David Haig, Gary Lewis and Toby Jones).
Trust had to be built up carefully, but each gave us a frank and revealing account of Mo. A picture emerged of a woman who compartmentalised her life to a remarkable degree, who was a more calculating and ruthless politician than most people realised (she confided to one source that she would have authorised assassinations if she could get away with it and if it were necessary to achieve peace in Northern Ireland), and yet was capable of the most amazing acts of generosity.
And - one of our biggest journalistic coups - it became clear that her illness was much more severe than she pretended and, for the best of reasons, she concealed this not only from the public but from Tony Blair.
Eventually themes crystallised, characters and conflicts became clear and I wrote the script (this is usually the quickest part of the process). The resulting film is very much a personal, not a political, drama. At its heart is a love story about a woman of extraordinary bravery, whose illness devastated her but who used it to help unlock one of the most difficult conflicts in the world. The Good Friday Agreement was an heroic achievement for which many people deserve credit, but Mo was its midwife.
Amid the pleasure of researching, writing and seeing the film made, there was sadness. Mo's husband Jon - who never got over her death - died early last year. He had been immensely helpful and supportive to us, and longed to see the finished film.
I keep asking myself what he and Mo would have thought of it. I like to think of the two of them breaking off from their partying in the afterlife and sitting down with scotch to watch it. I hope they'd like the script. I feel much more confident that they'd love the beautiful direction of Philip Martin. I somehow know in my bones they'd be thrilled with Julie Walters' extraordinary reincarnation of Mo. Above all, I hope they would agree that it's a film about life, and not about death.
My tricks of the trade
■ When portraying living people ask yourself how you'd feel if someone were doing the same to you. It gives me sleepless nights, and so it should
■ Embrace the legal process. If your lawyer is good they will help give your work integrity without compromising the drama
■ The best factual dramas like Bloody Sunday and United 93 resist the temptation to alter the facts for dramatic effect
■ Visit the set. It's useful to watch directors trying to make your scenes work
Director's take
Philip Martin
Director
Alfred Hitchcock said good drama was just life with the boring bits taken out. And that's the feel I was aiming for with Mo. Not too perfect, a bit scruffy, jagged, emotional - but truthful.
And yet doing justice to the scale of Neil McKay's widescreen script - and the bigness of Mo's life - was going to be a challenge, especially on a tight budget and a short schedule.
Early on we took the decision to film everything in Belfast, to be in as many of the places Mo had lived and worked as possible. Luckily, the years that Neil and producer Lisa Gilchrist had spent talking to Mo's political colleagues paid off and we were able to get special access to Stormont Castle and Mo's official residence at Hillsborough.
Before the shoot, during a day of camera tests with Julie Walters, it became clear that the make-up and wig changes needed to depict Mo's journey into chemotherapy would add impossible delays to the schedule. Julie made a suggestion: would things go quicker if she shaved her head? A smart, generous and brave solution.
Alongside Julie we assembled a great cast - Toby Jones, Steven Mackintosh, Gary Lewis, David Haig - each brilliantly coping with the tricky business of playing real people.
In keeping with the idea of the film as a series of edited fragments of Mo's life, DoP Julian Court created an atmospheric visual world; we'd sketch in scenes with strong, directional Nan Goldin-esque light.
The shoot was by turns moving and full of laughter. A strange process too, recreating events that are such a powerful part of recent history: the Maze Prison, the IRA ceasefire, the Good Friday Agreement.
It's easy to forget how much the political landscape has changed - and that our film about the woman who did so much for the peace process is a story about real people and very real things.