Esme Wren replaces Ben de Pear on ITN bulletin
Newsnight editor Esme Wren has been appointed editor of Channel 4 News.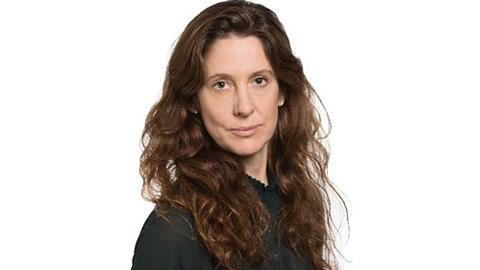 Wren leaves BBC2's Newsnight, having edited the programme for three years, to replace Ben de Pear who is stepping down from overseeing ITN's 7pm bulletin at the end of the year after almost a decade.
Wren worked at Newsnight in the 1990s before leaving for Sky News in 2005. She returned to Newsnight in 2018, replacing Ian Katz after his shock appointment as C4 director of programmes.
Under her tenure, Newsnight broadcast Emily Maitlis' interview with Prince Andrew about the Jeffrey Epstein scandal for which it won scoop of the year, daily news programme of the year and interview of the year at the Royal Television Society journalism awards, as well as best news/current affairs programme at the Broadcast Awards.
Unveiling her appointment on Twitter, Wren said that editing Newsnight "has been the greatest privilege of my career".
"C4 has a rich history of reporting from across the globe, leading some of the most significant investigations of our time," she added. "I will look forward to further growing its audience across all platforms and build on its strong heritage of speaking to young and underserved audiences."
Outgoing BBC director of news Fran Unsworth said: "Newsnight has flourished on Esme's watch. She's an excellent, clear-sighted journalist who has brought leadership, editorial rigour and vision to the programme, not to mention delivering one of the biggest interviews of recent times."
Her appointment followed a competitive process that drew applicants from across the country.
ITN chief exec Deborah Turness said that she landed the role due to her passion for the brand and her understanding of the "spirit" of C4 news.
She added: "She is committed to delivering important, impactful journalism across all platforms, as we accelerate investment in digital and our operations in Leeds. Esme is an inclusive, collaborative newsroom leader, who will nurture talent and support the team to deliver their world beating best. This is a pivotal moment for the future of public service broadcasting, and Esme is the right person to keep Channel 4 News at the top of its game."
C4 head of news and current affairs Louisa Compton said: "At a time when truly impartial journalism and trusted information is needed now more than ever Esme will play a vital part in maintaining Channel 4 News' reputation for world class journalism and building on all the things that make the programme the best in the business – including ground-breaking investigations, in-depth foreign reporting, first class analysis and a huge commitment to diversity and digital – whilst also taking the programme to new heights."