We wanted to tell the stories of British servicemen and the locals who helped them by following their footsteps to freedom, says Monty Halls
Production company Seadog TV & Film Productions
Commissioner Alfred Lawrie
Length 4 x 60 minutes
TX 8pm, Saturday 16 September, Channel 4
Director Tom Whitworth
Presenter/executive producer Monty Halls
Producer Liberty Smith
Post-house Films At 59
There are certain stories that simply need to be told. This may sound slightly histrionic, but the perennial question of 'why now?' could not have been easier to answer in the case of WWII's Great Escapes: The Freedom Trails.
Britain has a group of people, ever decreasing in number, who jumped out of stricken aircraft over occupied Europe, operated behind enemy lines as secret agents, or went on the run from PoW camps.
All of them had to try to get home via a network of routes created in the main by local people – invariably at huge risk to themselves.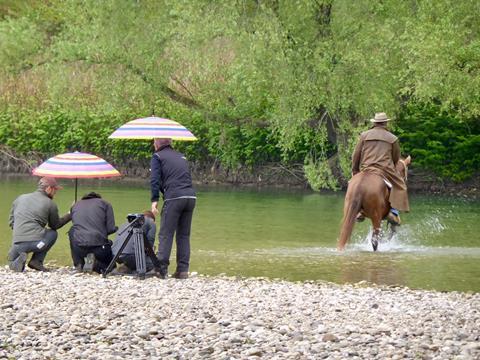 For every Allied serviceman who escaped from Italy, an average of four of the Italian civilians who helped them were executed.
Most of these survivors are now in their 90s, and their stories will pass into history when they die. Many of the people who helped them – mountain folk, resistance workers, partisans – are still alive, but of a great age.
SUMMARY
Monty Halls retraces four extraordinary journeys as he treks the freedom trails of WWII, discovering what it took to escape Nazi-occupied Europe, and meeting the ordinary men and women who became heroes in the process.
MAIN KIT-LIST
Cameras Sony FS7, Sony x70, Sony A7S II, Canon C300, Canon 5D III
Lenses Canon 16-35mm, Canon 24-70mm, Canon 50mm, Canon 100 - 400mm, Sigma 100mm
Other DJI Mavic Pro, Inspire 1, Ronin M, Eye Direct MKII
We made it our mission not only to hear their stories, but to walk the freedom trails and, more pertinently, to bring both groups of people together for the last time.
One story in particular resonated deeply with the crew, and indeed with everyone who has watched it during the production process. One of the PoWs on the run in Italy was sheltered by a beautiful young Italian girl, who risked her life to keep him safe. After the war, he looked for her for more than 70 years, just to say thank you for the huge sacrifices and danger she faced on his behalf.
Sadly, in the confusion of the post-war years, he could not find her. The production managed to trace both of them, and bring them together for the first time since they said farewell in 1944. It is powerful stuff.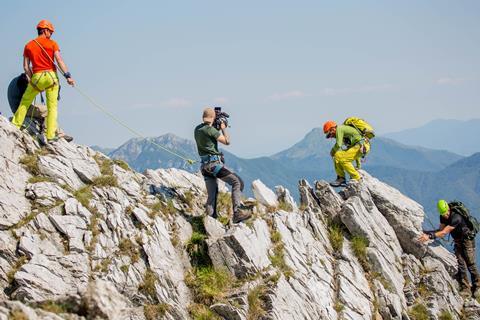 But knowing you're onto a good idea, and getting that idea commissioned, are very different things. To make the series a reality, we knew we had to display the grandeur of the landscapes (these trails run through some of the most dramatic terrain in Europe), and to gain the trust and co-operation of all involved.
Epic tales
For the latter, we worked for several months with the Escape Lines Memorial Society (ELMS), interviewing surviving escapees, listening to hours of testimony and attending dinners, events and gatherings.
To bring the landscapes to life, we knew there was only one thing to do: to film an eye-catching taster of real quality that encapsulated the essence of the series.
We needed somehow to capture these epic and heroic tales, told in magnificent landscapes, in the space of a two-minute film. Seadog is an unusual company in that we were founded through crowdfunding.
This has given us the chance to do two things: first, to have the resources to recruit brilliant young talent (combined with some wise old industry veterans); and second, to have funds available for high-quality tasters.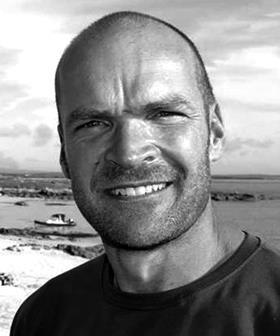 Monty Hall - My tricks of the trade
Maintain excellent communication – any snags need to be highlighted early.
Passion for the project fuels everything, particularly in the darker moments.
Respect everyone's roles – they're all key in making the end result a success, and it gives perspective when there are differences of creative opinion.
As much as possible, keep it small and simple. Some of our best stuff was filmed on the hoof in the hills.
Enjoy the ride.
Embrace local cultures – through the medium of Schnapps.
The latter is absolutely key: not only did it give us a chance to illustrate the remarkable stories of WWII's great escapes, but also, as a relatively new indie, to showcase our talents as programme-makers. The resulting series took four months to film and involved the intense logistical (and, indeed, physical) challenges of the routes themselves.
There were also delicate politics to surmount – feelings about the war still run deep in many of these locations – plus the challenges of working with very elderly contributors, many of whom did not speak English.
We were keenly aware that for many, this would be the last time they would tell their story. For several, it was the first time they had done so.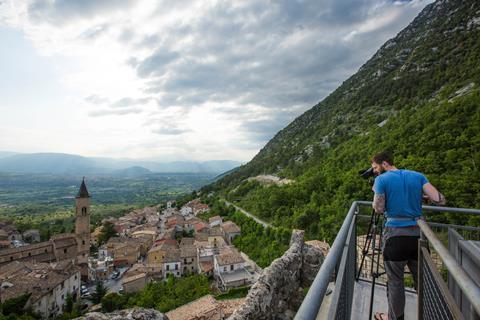 The result is a television series that shows the best (and worst) of human nature. In a time of mass movement of people across Europe once again, it throws up some interesting dilemmas about how we behave today towards strangers in our midst.
We now have another commission from C4, but we will never underestimate the importance of this first series, nor its significance for those few veterans of the freedom trails still alive.
We feel privileged to have walked in their footsteps, and are proud to have been able to tell their stories.
TURNING HEROIC STORIES INTO A VISUAL SPECTACLE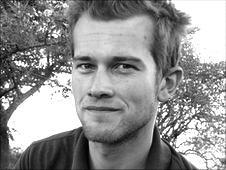 TOM WHITWORTH, Director
This ambitious project required an equally ambitious visual approach.
During pre-production, we talked about stylistic influences from cinema – the works of David Lean and Jonathan Demme in particular. Their aesthetic approaches are wildly different: the former classical and grand; the latter, for much of his canon, embodying a character's point of view.
Opposing styles served as our springboard. Unusually, we dealt with two different types of documentary: reality action/adventure and dramatic reconstruction. We needed to deliver both satisfactorily without being uneven or too familiar.
RECONSTRUCTING HISTORY
We felt strongly that the reconstructions shouldn't be too hyperbolic or frequently rely on archive footage.
We didn't want throwaway cutaways either. Most of our non-presenter shots were composed, deliberate and story-focused. Evocative photography of empty spaces coupled with suggestive sound design help to imply the ghosts of the past.
A sequence of Ronin tracking shots in the tragic Italian town of Vinca are all the more powerful for lingering on crumbling architecture and empty cobbled streets to convey an appalling massacre.
To place the viewer in Monty's shoes and in those of the airmen, PoWs and partisans he meets, we shot and reverse-shot sequences using the third-person view and conducted mirrorbox interviews down the barrel, cutting to POV action on the Ronin to create an immersive experience.
The trekking sequences also epitomise these contrasting styles: elegant reveals of big, open spaces make Monty feel overwhelmingly small, akin to how many of the escapees felt during their perilous journey through the mountains, while rough and ready actuality captures the intensity of some of the climbs.
Spinning all of these plates was a huge challenge, particularly with our short shooting schedule for each episode. Yet the time constraints were also to our advantage as they forced us not to overthink and to shape our content on the spot.