On Friday, C4 launched The Singer Takes It All to 1.2 million/5.7% (incl +1) at 9pm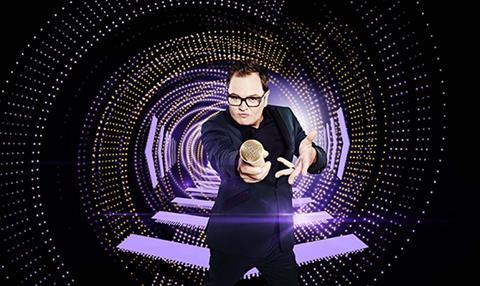 Poptastic Abba sang about the winner taking it all while wandering about in '80s perms looking sad. Channel 4 probably doesn't sport that many perms, but it might may be feeling sad after Friday's launch of The Singer Takes It All. Elsewhere, the best of BBC2's borrowed EastEnders was Tuesday's 4.9 million/25%
On Monday at 9pm, Channel 4's Royal Marines Commando School (2 million/9%; 281,000 +1) defeated Channel 5's Blinging Up Baby (1.1 million/5%; 103,000 +1) and BBC2's Children Of Syria documentary (500,000/3%).
BBC2 history series The Stuarts launched at 8pm on Wednesday to 1.3 million/7%, against C4's This Old Thing: The Vintage Clothes Show (700,000/4%; 107,000 +1) and C5's Emergency Bikers (700,000/4%; 78,000 +1).
On Thursday at 9pm, C5's best of the week, Autopsy: The Last Hours Of Karen Carpenter (1.5 million/8%; 159,000 +1), defeated C4's Embarrassing Bodies (1.2 million/6%) and BBC2's The Honourable Woman (1.3 million/7%).
On Friday, C4 launched The Singer Takes It All to 1.2 million/5.7% (incl +1) at 9pm, compared with a 1.9 million slot average. It was behind BBC2's The Secret History Of Our Streets (1.4 million/7%) and C5's Big Brother: Live Eviction (1.2 million/6.1% incl +1 for 90 mins).