Getting sitcom Porters on screen was an epic quest that culminated in my childhood hero injecting some much-needed anarchy, says Dan Sefton
Production company Dancing Ledge Productions
Commissioner Pete Thornton
TX 10pm, Wednesdays from 20 September, Dave
Executive producer Laurence Bowen
Producer Simon Lupton
Writer Dan Sefton
Director Vadim Jean
Post-production Technicolor (online); Final Cut (offline); Jumbuck (final mix)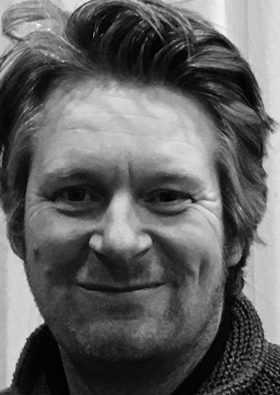 I once tried to pitch a comedy show about being a waiter. The producer asked me if any of it came from personal experience. Had I ever been a waiter? I was forced to admit I hadn't, but said I had been a hospital porter.
He told me to write about that instead. I did as I was told and resubmitted the script, only for him to read and reject it, then go on to enormous and sustained personal success.
Luckily for me, Laurence Bowen at Dancing Ledge loved both the script and the idea of a series set in the underbelly of a hospital. Thus began a quest of epic proportions to bring Porters – my first-ever foray into scripted comedy – to the screen.
Although the development was never hell exactly, it took stamina and commitment from us both, rewriting and reworking, pitching and casting in several different forms.
We managed to keep the faith that one day we would get it made. Our reason was perhaps the best there is: we thought it was funny. Especially me.
The third-act low point was a memorable one. For some reason, Laurence chose Shepherd's Bush market as the place to break the news that the project had stalled yet again – perhaps he didn't want me to smash up the offi ce like the previous time.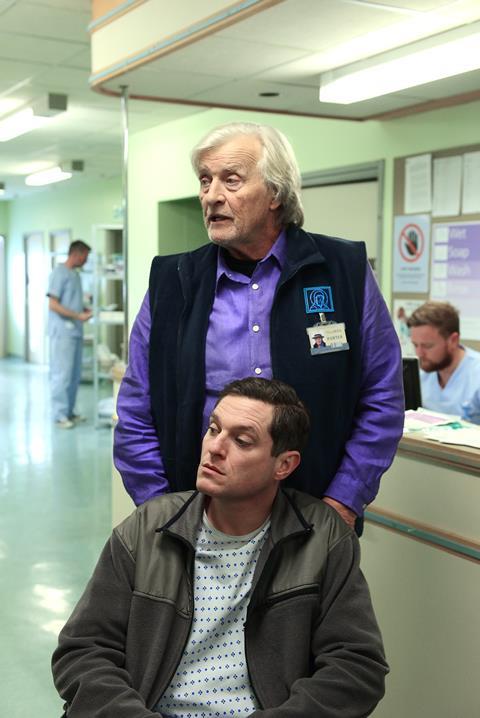 Coincidentally, that day I was being followed around by the smell of stale urine. Initially, I put it down to being in Shepherd's Bush market, but on closer inspection, it seemed the source of the smell was my rucksack.
My dog had emptied his bladder onto it that morning. Laurence and I parted with heavy hearts at our shared bad news, but with only the writer stinking of piss. For once, this was not a metaphor.
However, all was not lost. The project found fresh momentum with UKTV and a three-episode pilot run was commissioned. Finding the perfect cast and crew was Laurence's next challenge as I wrote the final episodes.
Gradually, missing pieces started to fall into place. Simon Lupton came on board as series producer and Vadim Jean agreed to direct.
Casting Susan Wokoma as female porter Frankie gave fresh life to a tricky character who had never gelled in previous incarnations of the project. Matching the talented Ed Easton to Simon felt natural as soon as he read for the part.
However, the character of Tillman, an eccentric, older German porter, was harder. UKTV wanted impact. Step forward Vadim and his voluminous address book.
Surreal experience
I was on a train when Laurence texted to say that Rutger Hauer was interested in the role. Assuming he was taking the piss, I told him to fuck off.
But it turned out Vadim had got the script to Rutger's agent and the actor had read and liked it. Like us, he thought it was funny; so much so that he was pushing back another commitment and flying over to Ealing Hospital immediately. We had as much impact as we could handle.
Working with a bona fide movie star was a surreal experience. Having a meeting with him in Costa Coffee in Ealing Hospital, where I'd trained briefly in my medical career as a doctor, brought home to me why I'd got into TV, and made all the rejections and disappointments worthwhile.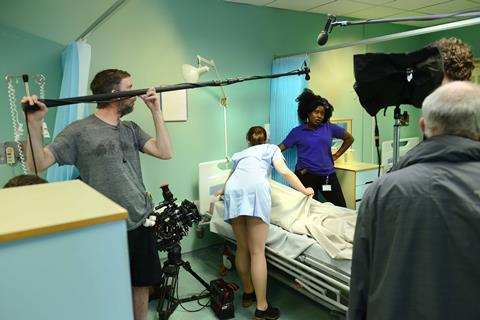 It had been a long, strange trip, but ultimately fun, a direct connection back to the film-mad kid who watched Blade Runner and The Hitcher on fuzzy VHS tapes. Now I was working with the man who had improvised some of the greatest lines in movie history. We really were not worthy.
Rutger was inspirational: he clearly just did what he wanted, when he wanted. This time, that involved Porters; tomorrow, it could be something else.
It's not a lifestyle we can all sustain 24/7, but in an industry that can get cynical now and again, it felt like a reminder to let a little anarchy back in.
He gave me gnomic notes that I barely understood. I rewrote the scripts after hearing him read the part, trying to add the sense of innocence that he instinctively brought to the character. It felt like the right way to make TV.
I've learned a few things in the process: persistence can pay off if you truly believe the project has potential; rejection isn't the end of the story; and great actors will make themselves available for material they genuinely like.
Putting together the Rubik's Cube of a great cast is a challenge, but momentum builds once a few key names are on board.
Finally, I think filming near London helped us to cast some fantastic actors in small but key supporting roles. Vadim simply asked people, and they came: Sanjeev Bhaskar, Jo Joyner, Neil Stuke and, incredibly, Kelsey Grammer.
They all made comic moments come to life with their talent.
THE WRITER IS KING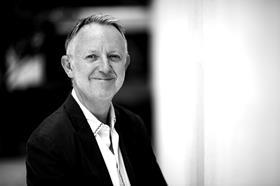 LAURENCE BOWEN
Executive producer
I want to focus on a specific piece of kit: it's called the writer.
Dan's pilot episode for Porters is one of the only spec scripts I've read and wanted to produce immediately. To be more specific, I read it on a train to the airport and laughed so much my wife asked to read it. She laughed so much my children asked to read it – even the three year-old, who can't read.
Meeting Dan, it became apparent that he was not only still a doctor, but had also trained as a porter. He knew his world intimately and had hundreds of stories about hospital life all locked away ready to become episodes. Bingo!
Once Dave commissioned the series, Dan became this extraordinary resource, a sort of 360° medical writing minesweeper.
Ealing Hospital allowed us to take over a ward that was about to be redeveloped. We created the subterranean and hidden world of the porters.
Dan also unlocked the world of the porters' comrades in arms – the cleaners, security guards, morticians and hospital suppliers.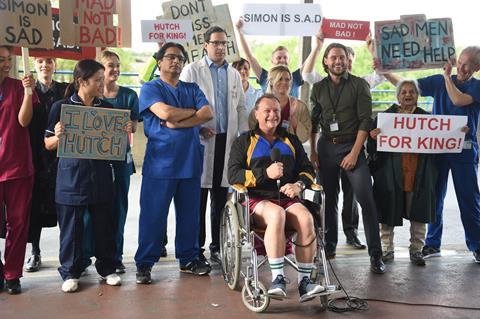 He came on the first recce and started reshaping scenes to fit the location. Dan got involved in the central casting, tweaking dialogue to match the talents of each actor, heightening stories for comedy, but always keeping them earthed in the reality of the world he knew so well.
Dan was a consultant doctor when filming, a script doctor in the edit and a spin doctor in publicising it.
Putting a writer at the centre of the production can be more than valuable. If they're also trained in the profession they're writing about, so much the better. You won't regret hiring them – it'll be the best kit you've ever invested in.