Discovery will be in the queue of potential suitors for a privatised Channel 4, as the US broadcasting giant looks to build its presence in the UK.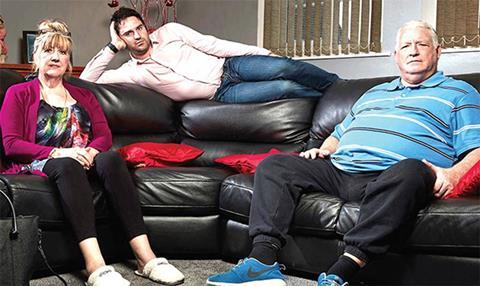 Discovery Communications chief executive David Zaslav told Broadcast last week that the UK is the company's most important market outside of the US and he is open to the idea of a big acquisition in the free-to-air space.
The broadcaster has been linked with a bid for C4 should the government wish to sell it off, and Zaslav admitted: "We would look at Channel 4 to the extent it becomes available."
He said a crucial question would be the constraints of C4's PSB remit. "When we look at opportunities, what we want is to be able to add value, and it's not clear what we could do with C4, given the requirements," he said.
Discovery already co-owns All- 3Media, the parent company behind some of C4's biggest suppliers, including Gogglebox producer Studio Lambert.
Culture secretary John Whittingdale told the Culture, Media and Sport Committee this week that "a number of people have expressed interest" in acquiring C4 since the government began to contemplate privatisation last year.
He hopes to provide clarity on C4's future before parliament's summer recess on 21 July and told MPs he was "not ruling in or out anything at this stage".
Whittingdale was pushed hardest on C4's future by SNP MP John Nicolson, who asked why the culture secretary would want to "tamper with such a much-loved public institution".
The culture secretary responded: "C4 has performed quite well last year, but it is wholly dependent on advertising, which is quite a volatile market. There is an argument that it would have more security with an external investor and that would allow it to grow." Whittingdale also pointed to a "downward drift" in C4's market share, which fell for a fourth year in a row in 2015.
ITV has also been cited as a potential takeover target for Discovery, and Zaslav praised the "great job" done by chief executive Adam Crozier. ITV's commercial success has made it an expensive potential acquisition for any buyer. "It would be a big bite for us," Zaslav said.
Speaking at the French Open, which was broadcast by Eurosport, the Discovery boss also raised questions about the global expansion of Netflix – claiming more localised services are more likely to succeed long term.
He argued that broadcaster-led SVoD platforms such as Sky's Now TV are better placed than Netflix because they have existing audiences and are able to offer more country-specific content. Discovery operates two SVoD services – D Play and Eurosport Player – and is aiming to sign up 1 million subscribers to the directto- consumer services.
"Netflix is a good company and has a great interface, and in the US because TV Everywhere [authenticated apps from pay-TV services] didn't get widely deployed, it has had massive growth. But it's much tougher going outside the US," Zaslav said.
He highlighted the decision by Mexican broadcaster Televisa, of which he is a board member, to pull its content off Netflix in favour of its own service. "[Content owners] say, 'I don't want to seed Netflix, I want to own that myself,'" he said.
Zaslav attributed Discovery's international success to its efforts in offering a wide range of localised content. "You don't want your content to be homogenised," he added. Discovery Networks International boss JB Perrette, echoed his point. "It's fine to skim, but it's hard to scale," he said.