British producers and distributors are continuing to strike major programming deals across Central and Eastern Europe (CEE), despite a number of economic and political challenges.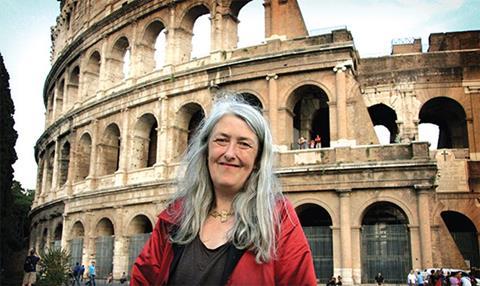 In the run up to Natpe Budapest, which takes place in the Hungarian capital from 27 June, a number of UK firms have struck volume deals with local broadcasters and pan-regional players.
All3Media International has sold around 100 hours of programming across the region, including Lion TV's Channel 4 series China: Treasures Of The Jade Empire to Czech station FTV Prima and pay network Viasat World, which has also picked up BBC2 series The Story Of Egypt alongside Croatia's HRT.
The distributor has also closed an 80-hour deal with AMC Networks in Hungary, Czech Republic and Slovakia for titles including Lion's Meet The Romans, Maverick's Dinosaur Britain and Studio Lambert's The Great Interior Design Challenge. All3Media EMEA executive vice-president Stephen Driscoll said demand for "impeccably produced blue-chip" titles in the region was "robust".
Paul Heaney's TCB Media Rights has sold 450 hours of factual and factual entertainment programming to CEE broadcasters, helping it increase its business in the region by 100% over the past 12 months.
Deals include the sale of Arrow-produced C4 doc Inside Jaguar to Viasat World, and of Middlechild's Channel 5 series Pussies Galore: Love Me, Love My Cats to Russia's Stream TV.
TCB Media Rights sales and acquisition executive Anna Budashevskaya said: "Despite the region's economic and political troubles, which have affected buying power and hourly licence fees in markets including Russia, Ukraine and even Poland, we have seen phenomenal growth in our CEE business over the past year."
Pact's TV export figures revealed that UK firms sold £45m worth of shows to broadcasters and linear platforms across CEE, excluding Russia, in 2014/15. This was largely flat on the previous year, while sales to the former Soviet Union fell by 49% from £11m in 2013/14 to £5.6m in 2014/15.
This puts the CEE well above markets including Southeast Asia, Latin America and the Middle East, in terms of volume of sales.
A slew of UK firms, including BBC Worldwide, ITV Studios, TVF International and Hat Trick International, will be attending Natpe Budapest after the market moved from Prague, where it has been held for the past few years. They will be joined by around 400 buyers from more than 200 companies in 49 territories, including the 25 CEE countries.
Natpe managing director JP Bommel has been encouraging more Brits to attend the market, both to buy and sell. "We believe there is a huge, untapped opportunity for content both entering and leaving the CEE," he added.
The CEE market will also be buoyed by increased investment from two major US groups: HBO and Vice.
The former, led by former ITV executive Antony Root, is ramping up its investment in local programmes, with new series including crime drama Aranyélet (Golden Life) and Pustina ( Wasteland) in Hungary and Czech Republic respectively, while the youth-skewing brand will launch its linear channel Viceland across the Balkans by the end of the year.