TV execs will benefit from a series of tips about how to improve the diversity of their production teams at a Diversify event to be held next week as part of Creative Week.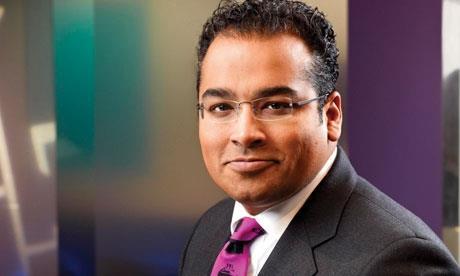 The session, titled Practical Steps for Making Your Production More Diverse, will feature panellists including Damian Jones (producer, DJ Films); Nigel Warner (Creative Access); Kate O'Connor (executive director, Creative Skillset); Michelle Matherson (talent executive, Shiver); Priscilla Baffour (industry talent specialist, Channel 4) and Simone Pennant (founder/director of The TV Collective).
The session forms part of Creative Week's Diversify programme being held at RADA Studios in London on Tuesday 3 June in conjunction with the RTS, BAFTA & Creative Skillset.
The Diversify programme brings together leading industry names in two separate sessions to address the challenge of achieving real change in the ethnic make-up of the TV industry.
Broadcast editor Chris Curtis said: "No-one is in any doubt that the TV industry needs to improve when it comes offering better opportunities for people from BAME communities.
"That means access schemes, but it also means producers broadening their pool of freelancers, and hiring from more diverse backgrounds. The Diversify session will focus on practical steps producers can take – anyone who attends armed with ideas and resources that can make a tangible difference."
The event will also feature a session on the issue of quotas. To Quota or Not to Quota? will investigate whether quotas are needed to increase representation of ethnic minorities in the media and creative sectors of film and television.
Krishnan Guru-Murthy, presenter of Channel 4 News and a keen advocate for equality in broadcasting will speak on the panel.
Earlier this year, he claimed that diversity in UK broadcasting had gone "backwards" over the past 20 years as bosses are "paralysed by the idea of doing something really radical".
Guru-Murthy will be joined by fellow panellists Trevor Phillips OBE, former chair of the Equality and Human Rights Commission; Simon Albury, Chair at Campaign for Broadcasting Equality CIO and Stuart Cosgrove, Director of Creative Diversity at Channel 4.
A limited number of places are still available at the event.
To find out more about attending please contact jane.maguire@emap.com