There are many contributing factors to BBC3's strong start to life as a purely online channel, but it is vital to acknowledge the contribution of its controller, Damian Kavanagh.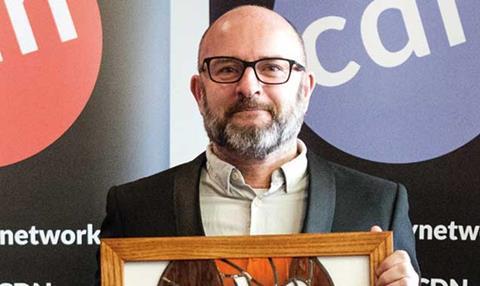 As one judge put it: "Damian leads and sets the vision for BBC3 – and its culture comes from the top."
Diversity and new talent have been at the heart of establishing a new iteration of BBC3, most obviously in the shape of high-quality drama such as Murdered By My Father and the Bafta-winning Don't Take My Baby.
Wide-ranging seasons have included Under the Skin, on race and representation; Defying the Label, on disability; and Breaking the Mould, on gender. The channel's emerging talent includes Emily Yates, Livvy Haydock, Keith Dube and Dane Baptiste.
There has also been significant progress in short-form, with highlights including the provocative Things Not to Say, which busts taboos with a huge amount of humour, tackling tricky subjects such as Down's Syndrome and facial disfigurement.
It is one of the channel's most successful viral pieces, performing particularly well on Facebook.
One of the judging panel summed it up: "What Damian has done is absolutely what was needed."
SHORTLISTED
ASH ATALLA
One of the UK's pre-eminent BAME producers, Atalla is the driving force behind Roughcut TV, which is behind a varied slate of comedy including Cuckoo (BBC3), Hospital People (BBC1) and the Bafta-winning People Just Do Nothing (BBC3).
BBC WRITERSROOM
Consistently finding and nurturing new talent, BBC Writersroom deals with around 10,000 scripts a year. Recent initiatives include working with BBC3 and BBC Studios to order five short-form films created by emerging BAME writers.
MATT SCARFF
Director of ITV Creative and ITV Events, Scarff has worked hard to ensure marketing and promotion of ITV content factors in LGBT representation across areas such as casting voiceovers and audiences. He has also chaired LGBT+ network group InterMediaUK.
MICHAELA COEL
The Chewing Gum creator is at the heart of every creative decision behind the breakout show, which celebrates diverse modern communities with wicked humour. Collecting the Bafta Craft Award for Breakthrough Talent, she urged people from all backgrounds to "start writing your stories if you wan t them to be told".