BBC3 has made representing all parts of British society a clear goal, and is sophisticated in its approach.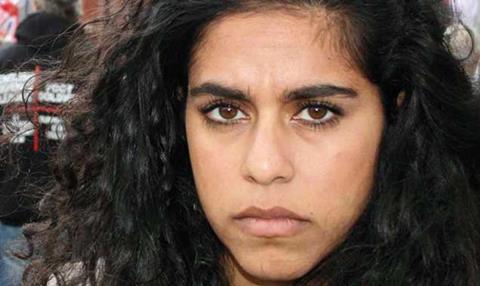 As one judge put it: "The channel is nuanced and subtle in each of its expressions of diversity." Many of the channel's key brands and seasons reflect this.
Powerful docs such as Is Britain Racist? (pictured) formed the Under The Skin season on race and representation; Bafta-winning Don't Take My Baby was the flagship for the Defying The Label disability season; and gender season Breaking the Mould featured the innovative Is This Rape: Sex On Trial. Short-form series Things Not To Say skewered prejudice, while Meet The Devotees and Being Black, Going Crazy? were great vehicles that helped to establish Emily Yates and Keith Dube respectively.
The channel works hard to unearth new talent. Five of the 18 Breakthrough Brits named by Bafta last year got their break on BBC3 and the channel runs formal schemes that have been highly successful, such as the BBC Business Management Apprentice Scheme, the BBC Work Experience Team and working with the Mama Youth Project.
In terms of the latter, it particularly focuses on 18-25 year-olds from under-represented groups and those with limited educational or employment opportunities, including unemployed graduates.
SHORTLISTED
CBBC
Diversity is baked into the DNA of CBBC by way of its flagship titles such as The Dumping Ground, My Life and The 4 O'Clock Club. Newsround does an incredibly important job for the channel, and socio-economic diversity is evident across its gameshows and live CBBC HQ presentation.
CHANNEL 4
2016 was Channel 4's Year of Disability and its Paralympics coverage was its centrepiece. Beyond broadcasting more than 700 hours coverage, it assembled a production team, 19% of whom were disabled, and placed six experienced mid-level disabled members in senior content roles. C4 also assembled the largest team of disabled presenters in British TV history.
FATIMA SALARIA
BBC One of the key figures in the BBC's Black And British season, Salaria has pushed hard for diverse voices to produce work that changes perceptions. Rapidly promoted to commissioning editor for religion and ethics, she ordered the Bafta-winning Muslims Like Us and was instrumental in appointing a Muslim series producer.
LLION IWAN
S4C Factual commissioner Iwan's shows tell the story of modern-day Wales. They range from Cymru, Dal i Gredu, which highlighted shared values between the major religions, and Chwaraeon y Dyn Bach, about disabled sport, to a doc about high-profile rugby referee Nigel Owens coming to terms with his sexuality.