The Chewing Gum creator's performance as Tracey Gordon is the bedrock of her breakout hit and had the judges in raptures.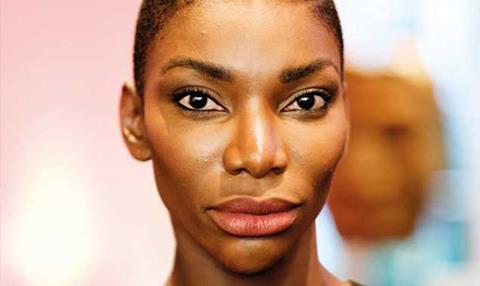 "I love Michaela Coel, I want to be her friend," gushed one. Another was slightly more considered in their praise: "She is just so watchable and has a totally unique voice, plus her timing is brilliant."
The role has contradictions at its heart: Tracey is innocent and filthy, religious and profane, smart and foolish. Breaking the fourth wall, Coel connects directly with the audience via her rants and asides to camera, while her physical performance is remarkable for its energy.
Coel has received plenty of critical acclaim, with praise coming from publications as different as Vogue and Radio Times.
It's also worth recalling her Bafta acceptance speech in 2016 for Best Female Performance in a Comedy: "If there's anyone out there that looks a bit like me, or feels just a little bit out of place trying to get into performing… I'd just say you are beautiful, embrace it. You are intelligent, embrace it. You are powerful, embrace it."
SHORTLISTED
FATIMA MANJI
Forget Kelvin Mackenzie's harebrained attack in The Sun, Fatima Manji is quickly establishing herself as a key talent for Channel 4 News. She has reported from the Calais 'jungle' and co-presented the main bulletin on the day after the Nice attack, when her broadcasting was nuanced, authoritative and empathetic.
C4 RIO PARALYMPICS PRESENTERS
After the success of the 2012 games, Channel 4 stepped up its commitment to disabled talent – putting together the largest number of disabled presenters in British TV history. This added up to almost two thirds of the on-screen talent and included two brand new daytime presenters: former marine JJ Chalmers and disability campaigner Sophie Morgan.
RUTH MADELEY
Ruth Madeley's career has started rather well. Don't Take My Baby was her first lead role in a TV drama – and it won a Bafta. Based on real-life testimony, her nuanced performance as Anna, battling to prove she could care for her child, was the heart of the show.
VICTOR LOCKHART
A film-maker and performer, Lockhart identifies as non-binary – neither male nor female – and uses the pronoun 'they'. They have been cast in several web dramas for BBC site The Social and have gone on to create content for the platform, including Girl Or Boy, which has been viewed more than 32 million times.