Critics say the CDN project needs more transparency if progress is to be made on diversity
The industry is wrestling with the task of diversity data monitoring as the cries to shake up Diamond get louder.
This month, Bectu's black members' committee became the latest to propose a boycott of the project, which asks all employees on productions to complete a diversity form for an annual state-of-the-industry report.
The committee has stated it has no confidence in the project and is discouraging members from filling in its forms, although it cannot demand a direct boycott, as this could be interpreted as an illegal breach of an employees' engagement contract.
DIAMOND KEY STATS
RESPONSE RATES (%)
Year 1 (2017)
24.90%
Year 2 (2018)
25.20%
NUMBER OF CONTRIBUTORS
Year 1 (2017)
7,264
Year 2 (2018)
18,499
Broadcasting union Bectu has had a similar union-wide diktat in place for two years, along with the Writers' Guild of Great Britain and the National Union of Journalists.
Meanwhile, Ofcom chief executive Sharon White recently contacted culture secretary Jeremy Wright to consider whether the regulator's statutory framework for data collection could be updated to make its diversity monitoring activities more effective.
"Diamond started with good intentions but there have been challenges in terms of the reach, quality and depth of the data," White told a DCMS Committee hearing earlier this month.
Administered by the broadcaster- backed Creative Diversity Network (CDN), Diamond's critics say it offers an incomplete picture of UK television's diversity at a time when greater transparency could be the key to making real strides in the area.
The criticisms levelled at Diamond are two-fold: disappointing response rates and an inability to report programme-level data since the inaugural report launched in the summer of 2017.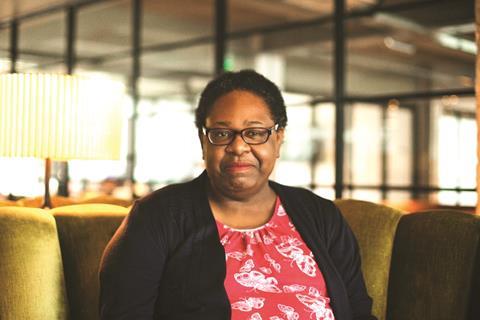 CDN chief executive Deborah Williams defended the project in the face of the latter criticism, stating that "the system was simply not built for programme-level data" and data protection rules prevent it from reporting granular detail.
"It is built for long-term aggregated and anonymised data sharing," she told Broadcast. "We're not interested in the second weekly episode of Coronation Street on a Thursday in June – that simply doesn't excite us – but we're interested in transforming the industry."
Williams added that, even without privacy concerns, it would be extremely research and time-heavy to collate the figures in this way, especially for an organisation that only has a handful of staff.
Currently, Diamond manager Amy Turton, who is responsible for the project's day-to-day operations, must produce around 175 sub-reports before the finished annual report is published towards the end of the year.
However, Directors UK chief executive Andrew Chowns is calling on Ofcom to step in and "shine a light on what can be done in this area" as Diamond "is not really doing the job".
Chowns believes other organisations are better placed to conduct the programme-level analysis required of Diamond, thereby instigating real change.
"If you don't have the data down to programme level, or at least deep sub-genre level, then you will not be able to identify specific patterns or areas where there is poor practice," he said. "Digging deep enough also allows you to find the productions doing brilliant things, which you can then replicate."
Directors UK's recent reports into gender and BAME representation in the directing space showed poor progress in both.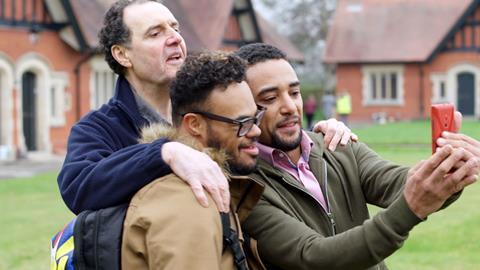 Trawling through years of data, the reports' authors found areas of weakness, such as factual, and areas of positivity, such as the soaps, with BBC Daytime's Doctors cited as best-in-class.
"This is deep analysis that allows you to come up with an action plan," said Chowns, who was formerly chief operating officer for indie trade body Pact.
He added that difficulties have also arisen as Diamond has focused on data surrounding direct employees, while not reporting freelancer data, which creates an incomplete picture.
One key figure in the TV diversity space laid the blame firmly at the feet of the PSBs for not being transparent enough in their own historical reporting: "The project is trying to buy back confidence that takes years to build. That confidence has taken a battering as historically people have not believed broadcasters' diversity stats."
The source said one solution to the programme-level conundrum would be to allow Diamond to publish the diversity data of all shows that employ sufficient numbers of staff to guarantee that individuals cannot be identified. This would in effect shame productions that have poor representation in areas like BAME and disability.
Bare-bones data
The source also called for the industry to move on from its "obsession with headcounts" and report on areas like spending power.
"You may find 100 BAME directors out of 1,000 but the majority could be working on daytime shows, controlling a tiny budget," the source added. "The level of sophistication is currently far too basic – we're stuck on percentages."
Triforce Creative Network co-founder and The Smoking Room star Fraser Ayres said Diamond's figures are skewed in a positive direction, as producers are more likely to encourage staff to fill in forms if they feel a show has healthy representation.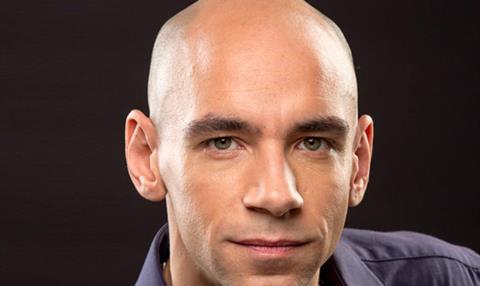 Diamond's second report found almost one-quarter (23.2%) of onscreen roles are filled by BAME individuals, comfortably ahead of the 14% proportion of BAME individuals in the UK.
"I have actively had to ask to fill in the form in the past," said Ayres. "An indie doesn't want to look bad – if 98% of a production's staff are white, why would you want to report and make 98% of your staff feel bad about themselves?"
Ayres helms Triforce's Dandi project, which aids producers with reaching out to a broader range of diverse on- and off-screen-talent.
CDN's Williams called for a shift in attitude from indies towards reporting. She wants to provide more support to smaller producers that lack the administrative, HR and legal structures of their larger counterparts.
"Big indies and Pact members have been on board from the beginning but this year we want to work out how we can help out smaller indies," she said.
For the forthcoming third Diamond report, the CDN may also break the data down between broadcasters and categorise occupations, while also examining the figures from years one and two to discover trends.
The team has been working with an academic from the University of Leicester's cultural and media economics department to identify ways to improve response rates and interpret the data differently.
"There is always scepticism, but my approach is to stand my ground and engage in conversation because anything new takes time to develop," she said.