BAME-led indies say they are getting more interest from new players than UK broadcasters
Netflix, Amazon and other digital giants are providing new opportunities for diverse talent, according to more than a dozen BAME indies interviewed by Broadcast.
Big Deal Films managing director Dhanny Joshi said that SVoD platforms have been quick to see the benefits of working with BAME talent despite being relatively new to the UK market.
"There are not so many barriers because shows such as Orange Is The New Black and Dear White People have had such good numbers. It makes good business sense for them to work with BAME-led indies," he said.
Joshi added that Netflix vice-president of content Anne Mensah has been very open to new ideas, easing the process for a BAME-led indie to pitch to Netflix.
TriForce Creative Network chief executive Fraser Ayres also claimed there is a lot more interest from the likes of Netflix and Amazon than UK broadcasters, and that they offer quicker decision-making.
Ayres said it can prove almost impossible to develop projects and keep the lights on when commissioners can take years, not months, to respond to pitches.
Global audience
Gold Wala founder Faraz Osman said YouTube Originals and online platform Vevo are also providing opportunities for BAME indies because they want content for young global audiences that are craving more diversity.
"Our heritage and ethnic understanding puts us in a strong position to pitch ideas to territories such as India and the Asian subcontinent," he added. "Netflix allows us to do that and we hope the SVoDs and online platforms will be the next step for our business."
"It would make sense to have commissioners in the same age bracket as the market that they are working in"
Samuell Benta
Bentavision Studios head Samuell Benta said he has self-published on YouTube because commissioners do not always understand the firm's voice or the demands of a younger generation.
"It would make sense to have commissioners in the same age bracket as the market that they are working in," said Benta. "I have seen fear act as a motivating factor for decisions, and have seen commissioners stick to what they know, rather than take risks. The industry will be the same, the content will be the same, unless something different is done that requires a new way of thinking."
One indie boss praised the support it received from Channel 4 but said it has been difficult to break through to commissioners from all broadcasters due to being pigeonholed as a diverse producer rather than as a creative equal to other indies.
Asked which changes would help diverse-led indies land more work, BAME bosses favoured the introduction of diversity production quotas and greater diversity among the commissioning community.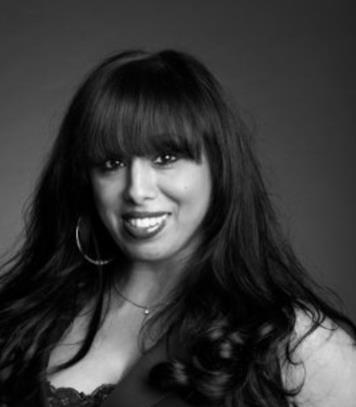 Transparent TV chief executive Jazz Gowans said the biggest changes would be governed by economics. "Quite simply, people always go where the business is," she said. "So diversity production quotas and tax breaks would be the biggest help for landing more work."
Another indie exec also flagged the importance of money, suggesting that diversity can "sometimes be pushed to the edges of the schedule, with lower tariffs attached".
A third added: "Ensuring diverse talent is working on shows will sometimes involve taking a risk. With tight budgets and schedules, we're all reluctant to do that, as we know we producers will have to foot the bill if it doesn't work out."
Gold Wala's Osman said he would like to see commissioners outline 'tight' briefs that have a guaranteed slot attached. "For example, if a broadcaster wants to give Christmas a fresh look, they could go to five indies from different backgrounds, to see what their take is," said Osman.
"Broadcasters would get fresh ideas, and smaller indies would feel empowered as there's a good chance they might get the work – rather than the free-for-all where we are competing against much bigger indies."