Commissioners urged to use their influence to get indies to submit more female-penned scripts
Senior scripted commissioners have been urged to "push back and ask difficult questions" of indies that pitch too many ideas from male writers.
Lesley Gannon, assistant general secretary of the Writers' Guild of Great Britain (WGGB), called on commissioners to use their influence to reduce the perceived gender imbalance in the proportion of scripts producers pitched – something ITV drama head Polly Hill first pointed to last year.
"Female writers are definitely out there, but it can be really hard for producers and commissioners to notice them," said Gannon at the Gender Equality in TV: Behind The Scenes And On The Screen event in London last month.
Commissioners must not assume production companies have been unable to find female-penned scripts simply because they are not pitched in meetings, she added.
Gannon said female writers often have fewer mainstream television credits than men due to "historic inequalities" and that commissioners "need to be realistic" when considering experience, adding: "They forget how much power they have to push back and ask difficult questions."
Polly Kemp, founder of campaign group ERA 50:50, which lobbies for equal representation for female actors, claimed the issue could be addressed more effectively if senior indie execs better understood its context. She directed them to WGGB research pegging gender inequality in the TV sector.
A recent WGGB union report found women had written less than one-third (28%) of scripted programming episodes between 2001 and 2016, and just 14% of primetime shows.
"Michaela Coel penned an award-winning play and it took her six years for that to appear on TV. Something is truly risky when it's not white, male or posh"
Minnie Ayres, TriForce Creative Network
TriForce Creative Network director Minnie Ayres claimed commissioners are only willing to take risks with white male writers, citing BBC1's Doctor Foster as an example.
The Drama Republic thriller was written by Mike Bartlett who, with a background in theatre, had limited TV experience.
"Michaela Coel penned an award-winning play but it took six years to appear on TV," said Ayres, referring to E4's Chewing Gum. "Something is truly risky when it's not white, male or posh."
Ayres also questioned whether Bartlett had been "the best person to write an authentic story about a woman having a breakdown".
Missed opportunity
Meanwhile, the dearth of midrange drama and the growth of high-end TV is having an impact on female writers and directors' ability to get regular work, according to Shakespeare And Hathaway director Darcia Martin.
She argued that mid-range drama had once been a healthy breeding ground for female directors but those with extensive credits in areas such as medical drama have been pigeon-holed.
"High-end drama is resource-intensive with a high level of risk, so producers are nervous about giving top roles to women," she added. "When women are actually hired, they are often parachuted into the middle of a set and have their crew chosen for them – and if a woman doesn't get on with everyone, it comes back to haunt her."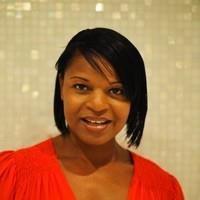 Martin, who chairs Directors UK's diversity working group, backed The Night Of actor Riz Ahmed's claim that the UK lags far behind the US in terms of diversity.
"Shonda Rhimes needs to explain to British producers the value of the female and black dollar," Martin said. "Female names keep cropping up as showrunners in the States, which is fantastic and shows the US is open for business."
She also referenced Hanelle Culpepper, who has directed episodes of Star Trek: Discovery and will direct the first two episodes of the upcoming Star Trek: Picard; and UK-born SJ Clarkson, who is directing Game Of Thrones prequel The Long Night.
Martin recently met with US showrunner JJ Abrams, who she said is specifically seeking female directors for a short horror film.
Elsewhere, Gannon slammed the practice of under-represented talent being used as "consultants" on shows rather than being chosen to write or direct them.
The WGGB recently wrote to the BBC outlining objections to its use of ethnic minorities in this way on productions that feature non-white communities.
"Women authors are explaining what it's like to be a woman so a male can write about it," she said.
At the same event, Ofcom diversity chief Vikki Cook used her keynote to highlight the signs of diversity progress being made in broadcasters' senior management teams.
She said "a transparent and level playing field" has been created by rewording job adverts to be gender-neutral and using recruitment agencies that actively seek diverse candidates.