The 50th anniversary episode of the Doctor Who TV series set a new record for the largest simultaneous TV simulcast, having aired in 21 languages across 94 countries.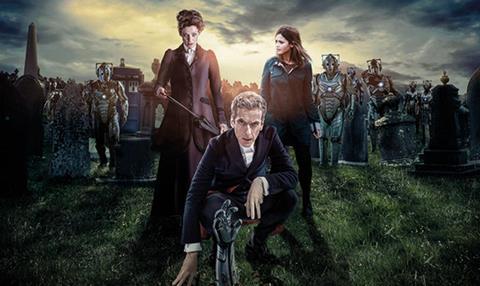 The unprecedented interest in the programme, Doctor Who: The Day of the Doctor, highlights the vitality of the iconic BBC science fiction franchise, which is distributed internationally by BBC Worldwide, the corporation's commercial wing.
It also underlined the changing distribution options available to television makers in the UK today including Doctor Who, the adventures of a regenerating time-traveller.
In addition to being shown on television channels, both in the UK and abroad, the programme was aired in 3D in cinemas in 15 markets. These markets included Germany, Russia, the US, Canada, New Zealand and Australia. The box office take from these showings was $10m in the first three days alone.
Doctor Who: The Day of The Doctor also topped the iTunes US and Amazon charts and resulted in 14.6m views on Tumblr, more than MTV Video Music Awards and Super Bowl together.
The programme was marked by a weekend event at London's ExCel featuring appearances from the show's cast including Matt Smith, who played the Doctor from 2010 to 2013, and former Doctors Sylvester McCoy, Colin Baker and Tom Baker.
In addition to Matt Smith, the one-off special, entitled The Day of the Doctor starred the previous incumbent, David Tennant, and a cast that included Jenna Coleman, Billie Piper, and John Hurt.
Since 1963 Doctor Who has been one of the best loved dramas and certified by the Guinness Book of World Records as the most successful sci-fi series ever.
The show has received numerous awards across its 50 years and has seen huge commercial success with over 10 million DVDs and 8 million action figures sold globally.
It is also the number one BBC show on iTunes in the UK. BBC Worldwide distributes Doctor Who to over 200 territories across the world.
Doctor Who is produced by BBC Cymru Wales.