The Men Who Jump Off Buildings-indie, Double Act has been commissioned by Animal Planet to produce an hour-long documentary about the hunt for a killer crocodile.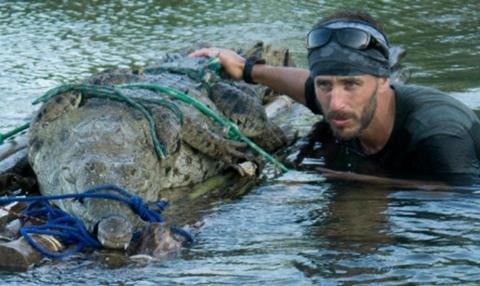 Monster Croc: Search For A Killer will follow wildlife cameramen Jason Giberti and Jim Incledon as they travel to Belize in search of the mammoth crocodile, dubbed Croczilla.
The duo have made a career out of investigating and solving human and animal conflicts in some of the world's most remote regions. In the film they will race to capture footage of the crocodile before local poachers can kill it.
The documentary is set to air in June on Discovery's Animal Planet UK. Double Act's Alastair Cook will exec produce, and Krishna San Nicholas is the producer for Animal Planet.
Cook, also the co-founder of Double Act, said the company gained exclusive access to interview the locals who have survived Croczilla attacks.
"Double Act has built its reputation on delivering daring and often dangerous-to-make programmes, so heading into the depths of the Belize jungle to hunt down a killer crocodile proved no exception," he said.
Double Act is responsible for a range of factual shows including C4's recent science series Dead Famous DNA.