The Digital Production Partnership (DPP) is to put together a UK-only specification for live IP-based contribution as part of its roadmap for 2017.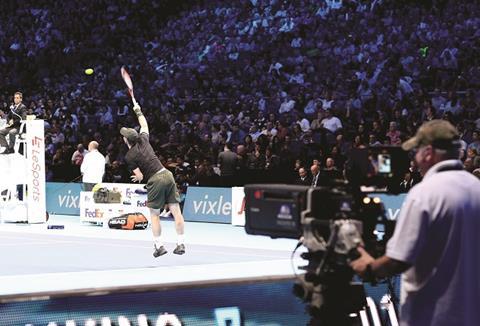 The DPP will form a working group next year that will be tasked with agreeing on a set of common format and workflow requirements that it hopes will reduce the cost and complexity of interoperability when providing contribution feeds over IP.
Once agreed, BBC, ITV, Channel 4, Sky, Channel 5, UKTV and BT Sport will make the agreed spec available to facilities companies and other contribution service providers.
DPP head of business development Andy Wilson told Broadcast that the requirement had originated from a workshop attended by DPP members from both broadcasters and manufacturers.
During those discussions it was made clear that, currently, service providers were being asked to provide live IP contribution feeds in different ways to different broadcasters "It was agreed that it would be easier for everybody if all transport for UK broadcasters was specified and common," he said.
The working group will initially pinpoint any inconsistencies between different broadcaster's current IP contribution requirements and then look to establish best practice commonalities so that all service providers can follow the same path.
At the same time the DPP will work with its members to create an IP feed specification for the delivery of live or channel playout content over IP for DTT, digital satellite and digital cable.
The DPP is a membership-funded, not-for-profit company. Its 2017 roadmap also includes continued work on its Ultra High Definition (UHD) programme delivery specification, the establishment of a specification for UHD commercials and the launch of a mobile phone app that will include guidance on technical deliverables, cameras outputs and online formats for media production.