Questions have been raised about the future of funding high-end British drama following claims that the sector is heading for a "sub-prime mortgage moment".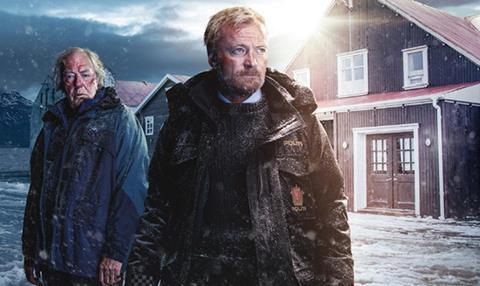 Speaking at RTS London earlier this week, Sky Vision managing director Jane Millichip said that broadcasters' commissioning tariffs were failing to keep pace with the ambition of dramas starring top-tier talent.
She said the scripted sector needs to be a "little wary" of ever-widening international funding gaps.
"If we're not careful, we could be heading towards a subprime mortgage moment – if we don't invest wisely and judiciously," Millichip added.
The remarks sparked debate throughout the day-long conference, prompting reaction from
BBC Worldwide boss Tim Davie, Studio Lambert boss Stephen Lambert and Virgin Media chief executive Tom Mockridge.
Millichip, whose distribution business sells £28m Arctic drama Fortitude and forthcoming series such as Neil Jordan's South of France thriller Riviera and Jez Butterworth's Roman drama Britannia, added that additional tax breaks and money from branded content and media agencies are required to replenish the global funding pot.
"We need fresh blood in the funding mix in order to revive it because it's stressed at the moment," she added.
The risk was recognised by BBCW's Davie, who revealed that he is hunting for new ways to fund drama and learning lessons from the private equity sector.
He said "drama-powered" companies, including BBCW, are having to "go deeper" in their financing search and do "crazy things" with third parties.
Lambert, chief executive of the All3Media-backed production firm, said it is vital to "predict risk".
Lambert, who won his first drama order in July, a three-part BBC1 series based on the true stories of sexual abuse in Rochdale, added: "The only way you can de-risk is if you have enough irons in the fi re so that the hits pay for the failures."
While Millichip and her peers called for fresh funding models, others highlighted that the increasingly global nature of the way in which drama is funded offers new opportunities.
Virgin Media's Mockridge pointed to the cable business' move back into content via its landmark deal with All3Media, under which it will work with parent company Liberty Global to co-produce four dramas.
Mockridge said he had a "small regret" that Virgin had moved out of content in 2010 under his predecessor Neil Berkett and revealed that All3's first 12-part drama will launch in the second half of 2017 and be made available at once on the platform.
BBC3 controller Damian Kavanagh said drama's global financing model allows him to stretch the online channel's budget and deliver more than one drama per year.
"If we're clever, we can make the money go further," he said.
"Drama is still a big part of what we want to do on BBC3 and we understand that if we get it right, it resonates incredibly well with the audience. I have to work with different people to see what different deals we can strike to do as much drama as possible."
BBC3 is working with BBCW on Doctor Who spin-off Class.
UKTV director of commissioning Richard Watsham said that the multichannel broadcaster would be committing to drama orders "soon", three years after committing to Tony Jordan's supernatural drama Legion – a project that never made it to screen because top-up funding could not be secured.
"It will be an important step and I want to get the deal right first. Everything's going in the right direction to start commissioning drama."
BT TV and Sport boss Delia Bushell said the pay broadcaster is open to co-producing original drama as it expands beyond sport and US acquisitions. "We're trying to create tent-pole moments across the year where you've got something that gives consumers reason to come to you," she said. "That could be Champions
League, a new drama from [US network] AMC – or it could be us going out to commission or co-producing a new drama."
However, Sky Atlantic director Zai Bennett, who will commission up to five dramas a year, added: "It's about creative ambition rather than just spending a lot of money."
BBCW's Davie, who said there were 1,310 international drama series launched last year, cautioned that glitzy, high-end serialised co-productions are not the only global sellers.
"I'm as interested in episodic drama – the CSI of London is waiting to happen," he said. "We do a lot of business in lower-priced drama and daytime drama like Father Brown, where we recoup quickly."