Modern Times Group-backed distributor DRG has inked a two-year first-look deal with fledgling indie Thoroughly Modern Media.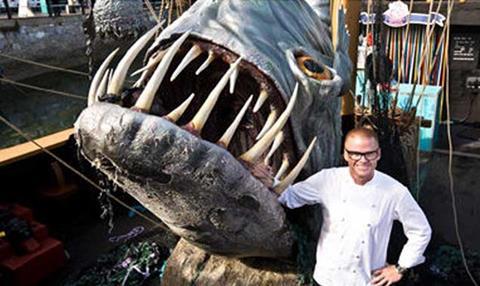 Founded in 2014 by Jay Taylor, the producer's stable of programmes includes the Grierson-nominated Heston's Dinner in Space and Inside Heston's World, featuring chef Heston Blumenthal.
Former ITV exec and SBS commissioning head Alison Sharman joined as creative director last month, tasked with developing factual and format titles for UK broadcasters.
DRG struck a two-year first-look deal with indie Magnum Media earlier this month that covers the Duck Quacks Don't Echo producer's current developments and back catalogue titles.
The distributor also has deals in place with Show Me Your Garden indie Outline Productions and Extreme Coma: Waking Up Racist producer What Larks.
Katy Cundall, senior vice president of acquisitions at DRG, said: "Jay and Alison are a formidable team and really know what it takes to engage an audience. TMM's productions sit in an interesting space between conventional factual and entertainment and allow us to take something very different out to the international marketplace.
"There is brilliant slate of projects already in development and I can't wait to see what other new ideas evolve over time."
Jay Taylor, Thoroughly Modern Media's managing director, added: "DRG has proved itself in securing excellent deals for our existing content but it was the team's industry knowledge, passion for TV and its wholehearted support for our future ambitions that makes them such a good fit for us in the longer term."