The move away from SDI transmission towards a more flexible IP-based system is enabling rapid innovation in production workflows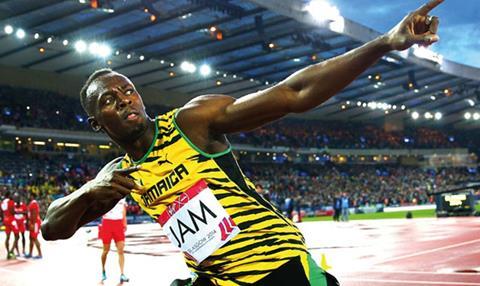 There's an abundance of hype around the concept of remote production – cameras located all around the globe, feeding a central gallery via the internet, completely eliminating the need for satellite vans and OB units, and saving truckloads of money.
The reality is far more nuanced, of course, but the good news is that IP is already enabling new approaches to production, even as the specifications for the migration from SDI to IP (Internet Protocol) transmission are still being agreed by the standards bodies.
This innovation is possible thanks to the fact that an IP network is 'dumb'. A dumb network offers only the most basic services possible, and knows next to nothing about what traffic it is carrying – it requires that the end devices have the intelligence to do the right thing with the data transmitted.
The transmission of text, telemetry, audio or video can all be accomplished over the same network without special provisioning – just plug in the right devices and, theoretically, you're good to go.
While this is an oversimplification, it explains why the flexibility inherent in IP networking is enabling rapid innovation in production workflows.
While full replacement of SDI with IP in critical areas such as playout and transmission will have to wait for the ratification and adoption of standards like SMPTE 2022, 2059 and 2110, some live productions are already making the switch, using several IP-based technologies over a variety of networks, including dedicated high-bandwidth networks, bonded mobile data links and consumer-grade internet broadband.
BBC R&D has been an early mover in the space with its IP Studio project, which it summarises as "an approach in which we treat the video, audio and data created during production as real-time objects sent over IP networks and processed and combined in ways that take inspiration from the technologies and techniques that have helped the growth of the internet".
Its 'Nearly Live Production' project tackles the use of IP transmission to enable low-cost coverage of live events using distributed production.
First tested during the 2014 Commonwealth Games, IP-based technology allowed production to be distributed across three different centres in Glasgow, with audio production being done in London.
The project is now working on ways to deploy this approach in virtual and cloud-based environments.
Peter Brightwell, lead engineer at BBC R&D, says the motivation behind this work is to enable more flexible ways of connecting things together.
He says this will enable you to "virtualise your facility. Plug in a network connection and stream back to a data centre to take advantage of flexibility."
Brightwell says the BBC is working with manufacturers to "take some of the ideas we've worked on in theory and make them happen in real products".
At NAB, he says, there was "a big interoperability demonstration – several companies demonstrated interoperability of IP streams and showed that it can replace SDI".
Discovery and control still need a great deal of work, according to Brightwell, and manufacturers and industry bodies are currently working on open standards.
Sony has developed the Network Media Interface (NMI), NewTek has created the NetworkDevice Interface (NDI), and the Video Services Forum's proposal TRO3 has been incorporated into SMPTE 2110.
Brightwell says the landscape is "much clearer than it was a year ago, when there were a number of competing proposals".
The BBC has already begun using commercially available IP technology for remote production on a regular basis.
BBC NorthernIreland has been using a combination of IP camera backs and consumer broadband to provide camera feeds into its main gallery from weekend football matches.
BBC Northern Ireland senior product manager Charlie Brown says the advantage of this approach is that "we can do more things that would have been too expensive to cover in the past and wouldn't have been done".
He touts the flexibility that using IP offers. "Everything that can be added as a possibility in an IP stream – object-oriented video – goes way beyond simple SDI replacement," he says. "We can easily add new services. They can be handled by IT engineers without broadcast experience."
Brown is excited by the developments to come and how they can be used for both traditional broadcast and on-demand viewing. "What's exciting is virtualisation and audio discovery. With a system like
Broadcaster from Zixi, which acts as a video router on the studio end, anyone can subscribe to the IP stream," he says, making it possible for "multiple teams to simultaneously use the same feeds".
BBC Scotland is finding that IP is the answer to some of its geographical challenges when it comes to remote contribution.
According to technology development manager David Chalmers, BBC Scotland's focus around the use of IP has been for newsgathering. Because of the country's rugged topography, there is little or no connectivity in many areas.
Contribution from those areas would normally require satellite vehicles, which are expensive and require a trained engineer as well as a reporter. BBC Scotland's first forays into IP contribution were done with the intention to expand the reach of its news teams.
They began with IP over satellite – first with KU band and now with KA band. "The original KA band managed-IP services were created to provide broadband to remote locations, so the cost to get into it was lower," says Chalmers.
The next big wave was bonded mobile data connections. "Bonding gave reasonable bandwidth in an environment with spotty connectivity. It could also provide connectivity from a moving vehicle.
As the technology matured, we found it was able to replace a traditional SNG vehicle, and even a satellite vehicle," he says.
Mobile connectivity has improved in Scotland, but is still driven by population density. In large parts of the country, only voice and text are available, and KA band is still used. But
BBC Scotland's vehicles have been refreshed to add bonded 4G, and KA is being used less and less. "The majority of stories happen where people live, and where people live, there tends to be connectivity," says Chalmers.
According to both Brown and Chalmers, "home broadband" types of connectivity have become sufficient for contribution. They note a dramatic change in the availability of high-speed broadband – many facilities are now offering it as a service.
Chalmers says it has moved from simply being used for news contribution to being useful for several things.
BBC Scotland has "had a lot of practice using live remote feeds over IP due to the large number of national polling events of late," he says.
"For the general election, we will be down to less than half a dozen traditional locations using a traditional set-up, with the rest covered via IP."
As for the much-touted benefit of remote production – a central production facility using remote feeds via IP – Chalmers says it is still a solution looking for a problem.
One reason is dealing with high latency in the gallery: can the director actually direct the crews, or are they forced to simply react?
Then there is the human aspect of remoteness: production teams want to be in the venues to be able to develop face-to-face rapport with the crew, to speak to talent, and generally be immersed in the event to bring the story to the audience as well as possible.
However, both Brown and Chalmers see benefits to the remote production approach at the low end. "It's interesting because you can increase the level of coverage from a low-budget approach – a couple of fixed cameras along with a single operator," says Chalmers.
"Picking up the long tail of less popular sport, this can allow lower-cost coverage of these types of things on a live-streaming budget. Much more of this type of content will be available at a price point that makes it achievable."
Bringing IP products to the market
A number of manufacturers are creating products for the long tail enabled by remote production.
NewTek director of product marketing Will Waters says: "This is a transitional time. For example, football clubs who may have a total audience of 30,000 need to produce good-looking content at a reasonable cost. They can't afford the traditional build-out model, and IP-based solutions can help to deliver this."
According to Waters, the move to IP is "a beneficial change, like the move from tape to file-based workflows". He adds: "It's an enhancement to the way stories are told and how they are made. We are working on changing the workflows to take advantage of what's possible with IP.
"IP allows multiple protocols and standards to be delivered on the same wire, which makes it incredibly flexible and enhances workflows."
NewTek's approach is to deliver software-based products built on general computing hardware, made possible thanks to IP technology.
"Our products have talked natively IP for a long time," he says. "We are using a design philosophy of 'inside looking out', starting with the control room, allowing things to expand with new elements added via IP and software. New-Tek is developing tools aimed at production for a new generation of viewers who are used to internet video."
Ian Daniels, a test environments lead at BT TV, is an old hand at using IP in broadcast. "BT has been putting SDI over IP for years," he says. "There is lots of work done for reliability, recovery, and latency. We can't drop a frame.
"I can't wait for the day I can keep it in the IP domain all the time. All the conversions going on are adding complexity. The massive advantage of end-to-end IP is that you reduce the complexity. IP also allows you to begin to use commodity equipment, which is an order of magnitude cheaper than dedicated SDI hardware."
He points out the challenges presented by working with different partners. "We're a business that's built on standards. There are some challenges in trying to keep everybody working together. We don't want to end up in a world where there are 14 ways of doing something."