The impact Channel 4 has on the independent sector "cannot be underestimated" according to a report by Enders Analysis.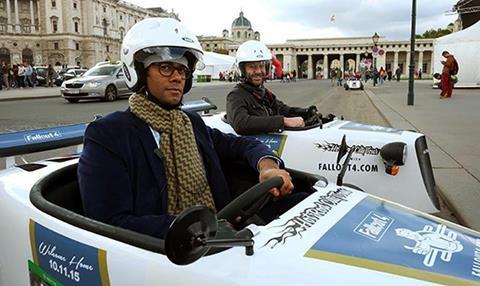 The 12-page C4 market impact report, compiled by chief operating officer Gill Hind and founder Claire Enders, labelled the broadcaster, along with the BBC, a "linchpin" of the indie sector due to the creative risks they are prepared to take.
"They provide the certainty of funding and IP ownership needed by smaller production companies, allowing creative ideas to germinate and bloom, while reflecting the cultural diversity of the UK," it said.
The Enders report nodded to the significance of the decisions set to be made by government over the next 12 months as it considers BBC charter renewal, the potential privatisation of C4 and updating the terms of trade. "The future of the indie sector hangs in the balance of new government policies in 2016," it said.
The report pointed to the Ofcom Communications market report which pegged C4's spend on first-run external commissions at £413m in 2014, above the BBC (£409m) and ITV (£224m).
It also flagged the range of production companies with which C4 worked – 232, ahead of any other channel including BBC2 (143), BBC1 (134) and ITV (108).
"C4 is effectively a strategic investor in small UK production companies, helping them to develop, and investing in their skills," it said. "It nurtures micro-enterprises and nascent producers which would otherwise be out of work as they lack other sources of revenue."
The Enders report added that this investment created a vital halo effect which helped the wider industry. "Much of Channel 4's programming is unlikely to pull in mass audiences, but will regularly lead to breakthrough formats, actors or other talent, all of which benefit the UK creative sector and other broadcasters."
Hind and Enders claimed that commercial broadcasters were unable to justify the risk involved in matching C4's unique remit, commissioning ethos and social enterprise model. "We cannot expect ITV or Channel 5 to commission from hundreds of suppliers, especially the smaller indies, film companies or digital production houses, many of which turnover less than £1 million," they said.
"The impact that Channel 4 has and continues to have on the independent sector cannot be underestimated."