Ericsson is to open a playout operation for the BBC at MediaCityUK in Salford.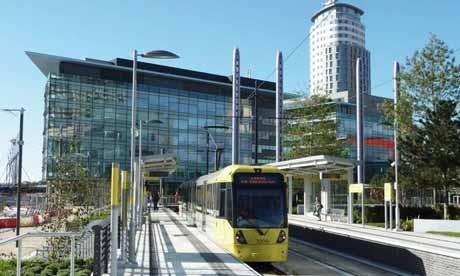 The 16,000 sq ft facility in the Orange Tower at MCUK will house three playout suites, continuity and QC areas, a media management operation, machine room and office space.
Work is underway on the first stage of the fit out of the site, which is expected to be operational during the first quarter of next year.
Approximately 25 people will be employed by Ericsson at MediaCity, with around 10 London-based staff relocating to Salford. Over the past few weeks Ericsson has also been recruiting for broadcast engineers and playout directors to work at the playout facility.
Last year, the BBC extended Ericsson's deal by inking a seven-year playout and media management contract for BBC1, BBC2, BBC4, CBeebies, CBBC, BBC World News and its interactive Red Button service.
Ericsson declined to say which services would be delivered from the MediaCity site but said it would provide playout for the BBC "24 hours a day".
Ericsson head of broadcast and media services Thorsten Sauer told Broadcast: "The north of England is home to a large pool of talented broadcasting professionals. The aim is to offer our clients a new and significantly enhanced operating model via a dual site operation from these world-class media facilities in the north and south of England."
Sauer added that Ericsson remains committed to its London playout offerings. He said Ericsson had extended its lease at the Broadcast Centre in White City, west London and that there were no changes planned for its Chiswick facility.
As well as handling playout for the BBC, Ericsson extended it playout contract with ITV in August and one month later it secured a broadcast and media services deal with Channel 5.
Ericsson is also responsible for playout of Channel 4, UKTV and BT Sport's channels.
Sauer added: "We've been growing our TV and media offering significantly over the last few years, through a number of acquisitions and also through a number of new contracts and partnerships.
"We decided to establish a site at MediaCityUK to meet the growing needs of our clients but also to reinforce our commitment to the industry and the UK.
"MediaCityUK is an established and proven site for critical broadcast operations and it provides resilient power and connectivity infrastructure and outstanding facilities and transport links."