Private equity firm snaps up 51% of Media Solutions in undisclosed deal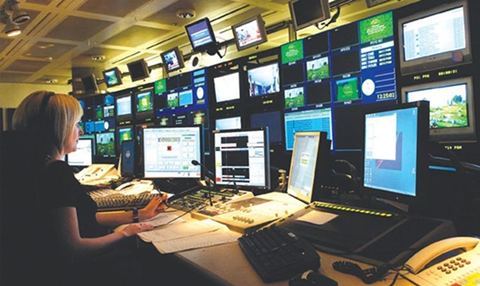 Ericsson has sold a majority stake in its Media Solutions division to a private equity firm but maintained ownership of its playout business Red Bee Media.
Following a strategic review, the Swedish telecoms giant has accepted an undisclosed offer for 51% of Media Solutions from One Equity Partners, a business with £4bn in assets across industrial, healthcare and technology.
At the same time, with no suitable buyer found, Ericsson will now look to bolster Red Bee Media which lost £27m in its most recent fiscal year.
Ericsson chief executive Börje Ekholm said: "With the performance improvements that we are currently being implemented, we see future upsides to both businesses. We are confident that the direction we announce today will enable us to create the best long-term value, for both our customers and our shareholders."
The Media Solutions acquisition is expected to be completed by the third quarter of 2018.
At that point, Media Solutions employees and contractors, as well as specified assets and liabilities, will transfer to a new independent company being set-up by Ericsson and One Equity Partners.
Angel Ruiz will continue to lead Media Solutions as chief executive.
Ericsson Media Solutions develops hardware and software video compression technology that is used for contribution and direct-to-consumer video service distribution, advertising and content personalisation and video delivery platforms.
Significant progress had been made, both in operational efficiency and cost savings
Red Bee Media, formerly known as Ericsson Broadcast and Media Services, was made a separate legal entity from Ericsson in 2017.
The company offers various media services to broadcasters and currently holds playout contracts with BBC, ITV, Channel 4, Channel 5, UKTV and BT Sport.
In its full-year results for 2017, Red Bee Media lost £27m (SEK -0.3bn) on a turnover of £225m (SEK 2.5bn).
However, Ericsson said that "significant progress had been made, both in operational efficiency and cost savings" in the final quarter.
Red Bee Media chief executive Steve Nylund added: "Our focus is now on improving and transforming Red Bee Media, in partnership with our customers, to enable our full potential as an independent and focused media services business."
Ericsson began a strategic review of both business on 28 March 2017. The evaluation considered various options including partnerships, divestments and continued in-house development.