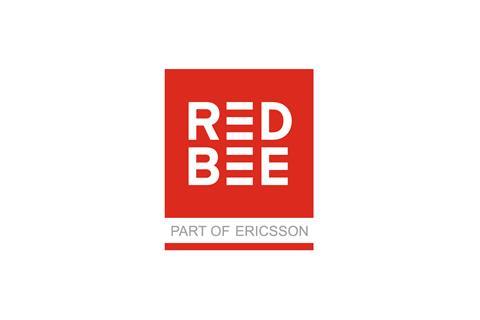 After taking over Red Bee Media back in 2014 and merging it into its Broadcast and Media Services business, Ericsson has now reverted back to using the Red Bee Media brand name and identity.
Ericsson has set up a new separate business, "established as an independent services business dedicated to TV and media" called Red Bee Media. As well as the same name as before, it has the same logo too.
Red Bee Media is what was all of Ericsson's Broadcast and Media Services businesses worldwide, and takes care of playout services for broadcasters including TV4 and C More (Sweden), NPO (Netherlands), Canal+ and TV5 Monde (France), the BBC, ITV, Channel 4, Channel 5, BT Sport and Sky (UK).
Its HQ is in the UK and it will operate in Australia, France, Germany, the Netherlands, Spain, Sweden, the UK, United Arab Emirates, and the US, employing around 2,500 broadcast and media specialists globally.
It offers media management, playout, OTT, access services, content discovery, creative services (under the banner Red Bee Creative) and sports graphics and analysis solutions.
Steve Nylund, CEO of the new Red Bee Media, said: "The Red Bee Media brand has a long and rich heritage in TV and media and is well recognised across the industry. Adopting this brand will enable us to strengthen our position as an independent and agile media services organisation."