Major study shows massive shift in viewing habits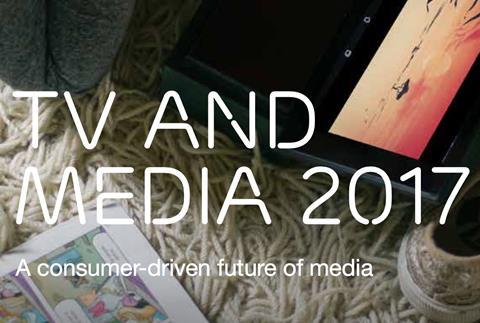 Ericsson has released its eighth annual ConsumerLab TV and Media report, which reveals its far-reaching study into TV viewing habits and predicts the future of TV viewing in 2020.
The study sees a massive growth in TV and video viewing, with a fast and ongoing shift in the way consumers watch content.
Move to mobile and VoD
It finds that linear and VoD viewing will be almost equal by 2020, and half of all viewing will be done on a mobile screen (tablets, smartphones and laptops) rather than a television screen. 25% of all viewing will be on a smartphone. Ericsson also believes that, by 2020, one in three consumers will regularly access VR content.
The detailed 16-page report is based on data collected from 13 countries and is "representative of 1 billion consumers," says Ericsson. It is based on around 20,000 online interviews with people aged 16-69 around the world, who watch TV or video at least once a week.
Viewing habits
As part of its assessment of current viewing habits, the ConsumerLab TV and Media report found the typical time consumers spend watching TV and video content has reached 30 hours a week. This includes scheduled linear TV, live and on-demand internet services, downloaded and recorded content, as well as DVD and Blu-ray.
16-19-year-olds watch the most content each week (33 hours) and spend more than half of their time watching on-demand. More than 60 percent of their viewing hours are spent on a mobile device screen.
Almost 60 percent of viewers already favour on-demand viewing over scheduled linear TV viewing.
The average number of on-demand services used is almost four per person. Two-in-five consumers currently pay for on-demand TV and video – Netflix, Amazon Prime, etc – and almost a third say they will increase their on-demand spending in the next 6-12 months.
Future content
VR technology is expected to play an essential role in the future of TV and video, and the report found that high quality viewing experiences are also considered valuable to viewers. Close to a quarter of the surveyed consumers say they already have access to a 4K UHD TV screen and another third plan to get one.
You can read the full Ericsson ConsumerLab TV and Media 2017 report by clicking here.