How you might access TV in 2025, according to Nokia's head of video business unit Paul Larbey
Nokia has revealed the results of an extensive research project called Any Vision, which tries to predict the future of TV. It attempts to visualise how people will access TV content in the year 2025.
Any Vision is what Nokia calls its "bold prediction for the highly personalised future of television in the all IP streaming environment of the next decade."
Based on extensive research, Nokia's vision, which is specifically based around what TV might look like by the year 2025, "pictures an environment where display surfaces and devices are ubiquitous, customised curation drives consumption and inspires new forms of content, and new channels flourish and create new points of entry for brands," says Nokia.
The Any Vision predictions have been created as a "guidance for multiple industry stakeholders. Any Vision reimagines television viewing from a fragmented and scheduled environment into a fluid and individualised consumer experience.
Paul Larbey, Nokia's head of video business unit, explains the concept below, and its potential impact on the industry.
Before reading, it's a good idea to watch the visualization of Nokia's Any Vision predictions in the video below.
A new television experience
Millennials have grown up in a world unconstrained by linear schedules or 'appointment' television.
New players in the space, like Facebook, Twitch (owned by Amazon) and YouTube (owned by Google) are pushing live-streaming and opening up the door for influencers and brands to go directly to viewers.
To state the obvious, these shifts in content distribution and consumption are rapidly changing and redefining the TV landscape.
Any Vision
At the end of last year, we launched a broad research project to examine what macro trends and technology advancements could propel the future of TV. We tried to accurately predict how the TV landscape would look in 2025.
We used experts from inside Nokia and across the industry, covering fields and backgrounds ranging from marketing to future scientific research.
We refer to the conclusion of this research effort as 'Any Vision' – a future TV environment that, as an industry, we can drive toward.
The conclusions we reach in our 'Any Vision' analysis have implications across the entire TV ecosystem.
"Broadcasters and content creators will shift focus from securing time slots to creating brand awareness and loyalty for their content"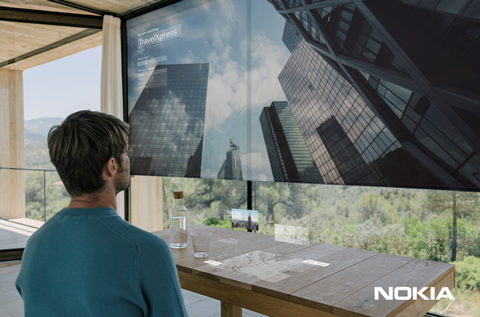 TV in 2025
By 2025, the experience will be so seamless it will be hard to recognise 'who' and 'what' is watched. Historically, it's been challenging for new formats and content brands to achieve scale and reach, which has curtailed some content innovation.
What lies ahead is a democratisation of content that gives consumers access to all content through virtually all platforms. Similarly, we will see democratisation in the distribution of content where all platforms open up and offer content producers of all types the ability to instantly publish their content.
This will result in big content brands having more flexibility in their production and distribution, while also enabling a smoother journey for content start-ups to establish themselves and become major channels.
Achieve scale in minutes
Short-term or 'pop-up' content brands will be created on the fly around major events, and non-media brands will create and distribute content under their own banners instead of relying on advertising.
With the reduced barriers to entry, we see content brands, big and small, old and new, amateur and professional, being able to achieve scale and reach across operators' services within minutes.
Any brand with video to share will become a potential broadcaster and they will not only innovate in the volume of live and on-demand content, but they will also experiment with new content types and formats.
Augmented and mixed reality will join VR and 360-degree content as sports leagues, concert companies and Hollywood further immerse fans into experiences.
The breadth of content will never have been greater. Similarly, the content will have been created and delivered to users in the most dynamic way.
"A significant portion of consumption will be directed towards local or niche content to a particular market or audience"
Shift to content brands
Over the next 10 years, the definition of 'channel' will have radically changed. There will be a huge reduction in the number of linear, scheduled channels, but there will be a corresponding increase in the number of 'content brands'. This increase, in turn, will lead to a democratisation in the provision of, and access to, old and new content brands alike.
Content brands will become curated meeting places. They will become entry points—on a single platform—from which consumers can access all the live and on-demand content a particular brand has to offer.
Though the content will become more global and international, a significant portion of consumption will be directed towards local or niche content of cultural, social, and linguistic significance to a particular market or audience.
As such, the operator becomes the super aggregator and their value maximised by presenting and delivering that content in the most appealing manner for the consumer. Broadcasters and content creators will shift focus from securing time slots to creating brand awareness and loyalty for their content.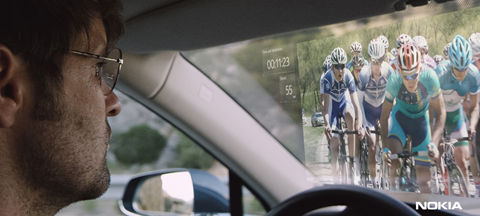 Virtual content brands
We also expect to see 'virtual' content brands – driven by and based on real-time data and insight (in reaction to events, shifts in consumer behavior, and what may be trending at a particular moment on social media).
These will become the new norm; operated and managed entirely virtually. Cloud-created content, based on real-time behavioral and machine learning data, will achieve a new dynamic resonance with individual users and wider audiences – in turn, inspiring and driving further consumption.
The video consumer will be the primary beneficiary of these developments as the defragmentation and customisable nature of the content universe enables them to find exactly the content they want, when they want and where they want it.
It also creates new opportunities for broadcasters and operators who recognise these coming changes and begin planning for them, to drive them, not simply react to them.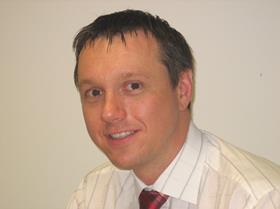 Paul Larbey is Nokia's head of video business unit