Ericsson could be open to selling part or all its media business, the company's chief executive has suggested.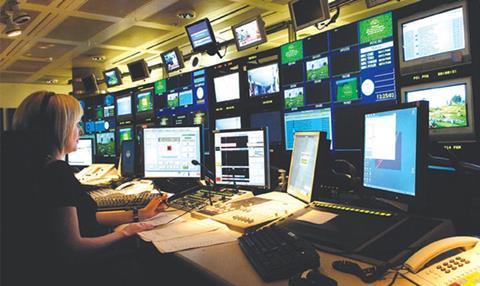 Having completed a strategic review of its global portfolio, the Swedish telecoms company has decided to concentrate on what it describes as its core areas of business - networks, radio and digital - as it looks to reduce costs and return to profitability.
Chief executive Börje Ekholm, who was appointed to the role in October last year, said Ericsson has been "spreading ourselves too thin". The company will now "pursue strategic opportunities" for its media business.
The company will continue to "develop media solutions, to enable the business to scale and succeed in the evolving media landscape" while this process takes place, Ekholm added.
It was also revealed that the media business will be split into two separate units: Ericsson Broadcast & Media Services and Ericsson Media Solutions.
Ericsson will write down intangible assets within the media business in the first quarter too, effectively reducing its overall value.
Discussing the strategic review, Ekholm said: "For some time Ericsson has been challenged on both technology and market leadership and the group strategy has not yielded expected returns.
"In our strategy review we have listened carefully to customers around the world and made an in-depth analysis of our portfolio and performance.
"To enable us to immediately take action and move with speed in execution we are outlining our path to restoring profitability and to lead with innovation and best in class solutions in areas we have decided to focus on."
Ericsson Broadcast & Media Services offers media management, QC, online video services, post-production, playout and access services to broadcasters. It currently holds playout contracts with BBC, ITV, Channel 4, Channel 5, UKTV and BT Sport.
Ericsson acquired playout and media services firm Red Bee Media in 2014, two years after it bought Technicolor's broadcast services division.
Ericsson Broadcast & Media Services employs approximately 2,500 people around the world.