Syrian refugee Hassan Akkad, who filmed his perilous journey to the UK as part of Keo Films' Exodus documentary series, has thanked the BBC for giving him the chance to tell his story.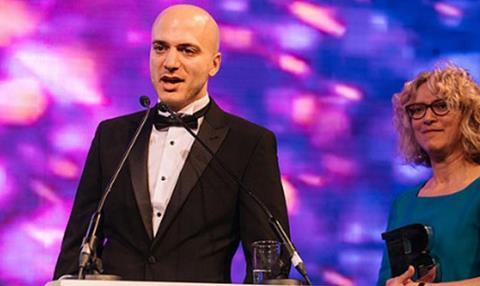 Akkad's was one of six stories featured in the three-part series in July, which he described as "the story of the worst crisis of 2015".
Accepting the Broadcast Award for best documentary series for Exodus: Our Journey Into Europe on Wednesday night, Akkad said: "Sixteen months ago I was on a boat and now I'm on a stage with my amazing colleagues from Keo Films".
"I believe in the UK. I believe the UK gives you a chance and it gave me a chance to stand among the best people here," he added.
"It's very easy to roast the BBC, but it gave me and six other people a chance to tell their stories. It's the story of the worst crisis of 2015. Thank you everyone, thank you Keo, and thank you BBC".
Exodus was stripped across three days and averaged a consolidated audience of 1.1m (5%).
BBC2 has commissioned a second three-part series, which is expected to air later this year.