"We all think we know the migration story – our news is saturated with it. But this was the real story, stripped back and bare." So said one judge of the category's clear winner.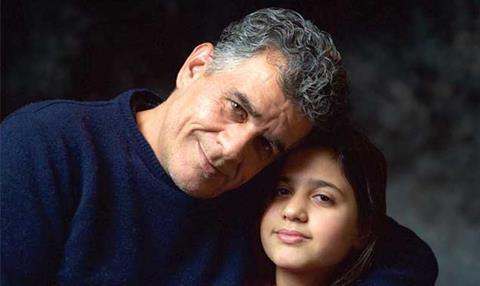 Keo Films and The Open University for BBC Two
Keo Films' three-part series rose to the challenge of tracking the biggest movement of people Europe has seen since WWII by handing cameras to the refugees.
The startling footage had an authenticity that would have been beyond a conventional crew. There were plenty of arresting sights: snipers shooting at a taxi in Aleppo; an 11-year-old girl selling black-market cigarettes; and families split apart by agonising decisions and the dangers of their journey.
One scene, a precarious attempt to cross the Mediterranean in a packed dinghy, is shortlisted in the Broadcast Awards' Timeline TV Moment of the Year category.
BBC2 was convinced enough to strip it over three nights at 9pm, and it was quickly recommissioned. Series two, which Keo will deliver in the autumn, will return to some of the individuals featured in the first series.
Epic and intimate in equal measure, Exodus could not have impressed the judges more.
"It gave human immediacy to news images that have blinded us with their familiarity," said one, while another said it "conjured an enormous range of emotions. It made me laugh, cry and think, and be angry and delighted all together."
SHORTLISTED
24 HOURS IN POLICE CUSTODY
The Garden for Channel 4
This Channel 4 series is a watchword for sophisticated factual programme-making.
With each episode tackling a single case, 24 Hours In Police Custody takes a forensic approach and uses its fantastic access to deliver outstanding storytelling.
It has quickly become arguably The Garden's most acclaimed brand.
GRAYSON PERRY: ALL MAN
Swan Films for Channel 4
A quirky and illuminating interviewer, Grayson Perry has become one of Channel 4's most important factual faces – and his strong relationship with Swan Films continues to deliver impressive results.
Perry went face to face with cage fighters, criminals and City hotshots in a series that blurred the lines between sociology and arts programming.
THE HUNT
Silverback Films, BBC Worldwide, BBC America, The Open University, CCTV9 and NDR Naturfilm for BBC One
Three years in the making and filmed across 27 countries, The Hunt took a simple premise – portraits of predators – and turned it into a massive natural history hit with some heart-pounding sequences. Gyro-stabilised camera systems helped tell the story of the challenges animals face to hunt successfully and stay alive.
KILLER WOMEN WITH PIERS MORGAN
Plum Pictures for ITV
A peak audience of more than 5 million tuned in to this well-crafted mainstream hit.
Plum Pictures and Piers Morgan made the most of access to convicted killers in the US to tell extraordinary stories through powerful interviews and extreme footage, including a six-year-old boy giving evidence against his own mother.
ROSS KEMP'S BRITAIN
Freshwater Films for Sky 1
After many series of current affairs reporting from around the world, Ross Kemp and Freshwater Films turned their attention to the UK and three topics that are constantly in the news: immigration, child sex exploitation and the impact of alcohol on the country's health.
The result was a popular, open-minded series with strong journalism at its heart.